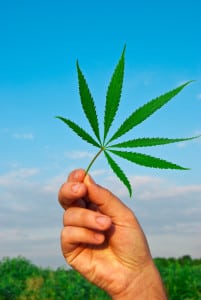 Any company that is drug testing in New Jersey needs to know about the new law, the Cannabis Regulatory Enforcement Assistance and Marketplace Modernization Act (CREAMMA) that New Jersey just implemented. This piece of legislation has legalized the recreational use of cannabis as of February 22, 2021, which means that you might need to update your procedures and policies for drug testing in New Jersey.
The law firm Drinking, Biddle & Reath, LLP did an excellent job summarizing the most important takeaways for businesses. Employees and job applicants who use recreational cannabis off-premises and during non-working hours are now protected against discrimination during the hiring process. This legislation covering drug testing in New Jersey states that employers cannot refuse to hire or take adverse action against employees because they do or do not smoke, vape or otherwise use cannabis.
Does that mean that you have to completely stop drug testing in this state? No! You can still perform pre-employment screening, testing if there is reasonable suspicion of impairment while working, post-accident testing or random testing for safety-sensitive positions. A positive THC result cannot be the only reason that an employee is terminated or not hired. However, CREAMMA does allow employers to take action against users who are under the influence during working hours or on the premises.
You will likely need to update your workplace policies for drug testing in New Jersey to reflect the new legislation. Other states in the past have allowed an exemption for safety-sensitive positions 
but the law in New Jersey is completely different. There is not an exemption for employees who use recreational cannabis but work in a safety-sensitive position. This is one of the biggest adjustments between drug testing in New Jersey and states with similar laws.
James P. Randisi, President of Randisi & Associates, Inc., has since 1999 been helping employers protect their clients, workforce and reputation through implementation of employment screening and drug testing programs. This post does not constitute legal advice. Randisi & Associates, Inc. is not a law firm. Always contact competent