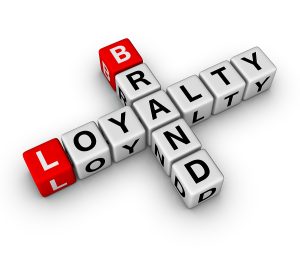 Okay, okay, you have probably seen some or most of these suggestions for increasing brand loyalty. But are you implementing just a couple? We saw this article https://www.allbusiness.com/11-ways-to-increase-brand-loyalty-through-better-email-marketing-211270-1.html about increasing brand loyalty and wanted to pass it along. We have summarized the points and encourage you to review the article for a more in-depth discussion.
Considering all the emails consumers receive on a daily basis, email marketing can be a tricky form of marketing to undertake. However, when done right, it can be an effective communication tool to gain new clients and customers.
In this article, a panel of Young Entrepreneur Council members share pointers on how businesses can improve their email marketing to boost brand loyalty and why this marketing tactic works so well.
Deliver special offers that grow over time
Increasing brand loyalty is one of the primary reasons for developing an email marketing campaign. An effective way to increase brand loyalty is to deliver special offers that grow with time spent as a customer.
Send out a monthly newsletter
One specific way businesses can leverage their email marketing to increase brand loyalty is to send out a monthly newsletter to clients. In this newsletter, you can include organizational updates and useful news and resources for your clients.
Connect and build relationships
Connect and engage. Target the heart and go for relationships, not for the money and not to kill time just sending out an email. Build relationships and connect intentionally.
Share stories and weave a brand narrative
Telling the story of your brand or your clients engages your audience and keeps them wanting to learn more. Make the stories enjoyable to read, and give your readers something to look forward to in your next email.
Send more personalized emails and content
Studies show that over 90% of customers love personalized content from brands. Personalization helps customers feel valued and it also makes them feel that they are a part of your brand community.
Maintain a clean email list for easier sending
Creating an email list is easy, but creating a relevant email list can be quite a task. That way, sending the right message to the right person and getting better results from your email marketing efforts becomes easier.
Give customers control over the amount and type
Give your customers control over the amount and type of marketing they want to receive. If they feel like they are in control, they will be more likely to listen and be loyal.
Deliver interactive content
Make sure you have interactive content that is personalized to customers' needs and wants.
Send emails that provide value to your customers
Treat every email you send to a customer as an opportunity to delight and inspire. It is important for each interaction to add value, and to know what adds value you must understand your customers, their needs, their pain points, and what they are looking for.
Link the email to a review page for positive reviews
Email can be a great tool to promote brand loyalty, but the secret to leveraging it is to get customers to engage. One way to do that is to link the email to a review page where they can leave a positive review.
Send educational content to customers
Email marketing works great for broadcasting educational content to your customers.