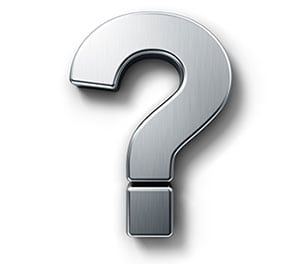 Randisi & Associates, Inc. has been helping all types of organizations protect their reputation, clients, workforce, and volunteers through screening, investigations and drug & alcohol testing since the late nineties. We are passionate about helping employers and non-profit organizations avoid individuals who have exhibited past dangerous behavior, are falsifying the application, and are using illegal drugs.
Quick Turnaround Time – When it comes to screening, investigations and drug & alcohol testing, the challenges and frustrations are centered on turnaround time. Your managers are waiting for any number of reasons e.g. applicant authorizations need to be faxed back and forth, system technology isn't cutting edge, you send individuals to the collection center for a drug test and you wait days for results.  You need to quickly get people through your hiring process. Or they go to a competitor.
Customer Service – Have you experience high levels of frustration trying to get timely answers to questions? Have you experienced customer service people who are difficult to understand?  When it comes to responding to your questions, there is no other firm as committed to responding quickly as Randisi & Associates, Inc. All of our associates live and work in the United States and are required to communicate in a professional and understandable manner.
SOLUTIONS
Web enabled technology allows individuals to sign and complete information templates on-line reducing need to handle paper.
Employment verifications are done using customized call-back numbers. This avoids having to talk directly to the reference source.
Court-runner companies with an understanding of local criminal courts in their specialized area of the country are used. This reduces costs and provides quicker, accurate results.
Seamless integration with the largest drug & alcohol testing companies in America. You experience a single sign-on and then simply click to schedule drug tests and receive results.
Seamless integration with Applicant Tracking Systems (ATS).
RESULTS
Instantaneously work is begun on the information provided. Criminal conviction searches turnaround in an average of 1-3 business days. Prior employment verifications are delivered in half the industry average. Nationwide database reports, motor vehicle reports, social security trace reports and credit reports delivered in minutes. And you will know negative urine specimen drug test results in 4 hours or less. You can move on a decision to hire more efficiently and economically!
TOOLS
Employment Verification
We can customize questions to those you would like asked. We ensure the process and questions being asked are Fair Credit Reporting Act compliant and are accurate and efficient every time. Our Hotline MP3 Verification process has solved the time-leaching phone-tag problem of verifications. We leave a message asking the contact person to call your specific, customized, verification hotline back. The contact person can then call the hotline at any time, 24/7 and provides us with the information you need for your verification. The verification can be converted into an MP3 file that can be attached to your report. We promise to continue to work employment and education verifications until you tell us to stop. Most other Consumer Reporting Agencies will close a case after 5 business days. If provided, we will always try to contact an individual's previous or current supervisor. And we will always attempt to verify dates of employment, salary, reason for leaving and attempt to obtain a recommendation.
Criminal Convictions
Statewide/County & Federal Criminal Conviction Search Reports –Unlike other background screening companies, we use many different court-runner companies. This reduces costs and provides a quicker, more accurate result. Our court-runner companies understand the complexities and operations of each court. This pays big dividends in speed, accuracy, and thoroughness. Completion time ranges from 1-3 business days. Most other firms make their clients select the jurisdictions to search for criminal convictions. We do that selection work for you. We customize your individual firm's protocol for searching jurisdictions. And, we will search the social security trace report for addresses not reported to your firm by the individual.
Compliance with Equal Employment Opportunity Commission (EEOC) – To make compliance with recent guidance from the EEOC easier, we help you develop a criminal-offense matrix based on your input. The matrix contains assignment indications for various types of crimes. We input your indications into our system and provide you with results for each applicant/employee.
Background Reports
Motor Vehicle Record (MVR) Search Reports – National Criminal and Sex Offender Search Reports – 
Drug & Alcohol Testing
We can bundle your background screening, drug testing & alcohol testing into our system all in one report. Our software is now fully integrated with several of the largest drug testing providers in the United States. Pre-registration can be handled right in our system. When testing for drugs, we have the tools and capabilities of delivering either urine or oral fluid as the drug testing specimen. When testing for alcohol, we can deliver urine alcohol, breath alcohol or oral fluid alcohol testing systems. The benefits are low cost, many options (DOT, Non-DOT, Post Accident, Oral, standard 5, 9, 10 panel, customized panels), a massive network with low costs and one-stop shop.
Applicant Tracking
An Applicant Tracking System (ATS) can help you sift through stacks of resumes and avoid hunting through your inbox looking for the right applicant An ATS can also efficiently find only those candidates who present the "potential" of being qualified.  Our system interfaces seamlessly with many ATS systems. ATS systems give you a place to send all of your applicant traffic with your professionally branded career site, online employment application, resume upload feature, and automatic email notification alerts. You can publish your open positions and do recruiting through social media outlets. By providing you with screening questions, you are able to easily review only those candidates that meet your minimum qualifications.