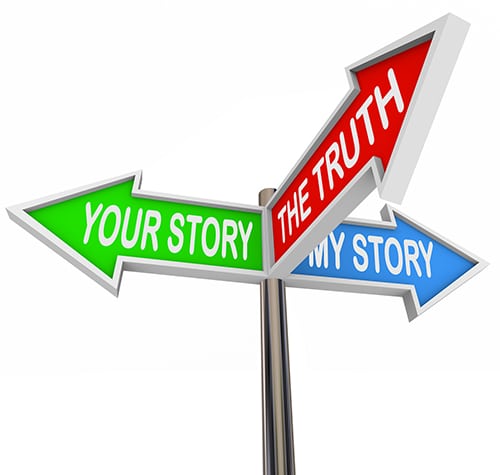 Our mission is to help organizations protect associates, clients, and reputation through screening and background investigations. All of the reports we deliver fall under the requirements of the Fair Credit Reporting Act (FCRA).  Following are reports, available to employers that will help:
Search Options:
Local Criminal Record Search
Local jurisdictional search reports felony and misdemeanor records and other pertinent data at the local county or state level. This is a vital report for anyone hiring people as employees, volunteers, or others who will represent your firm. It is essential to avoid legal liability from a Negligent Hiring lawsuit. You have a choice to search by County, Metro area by County, Statewide, and in Federal Court.
Local Criminal Records Search
PURPOSE: This search provides criminal information in areas where the individual has lived or worked and can supply you with additional information to aid in making a better hiring decision. 
Read MORE . . .
County Criminal: A county criminal search is the most widely used criminal search. It is a quick (average 2 day turnaround nationwide) and comprehensive report. This is usually performed in the county of residence. We recommend you also include county of employment. You may want to pull the county criminal of the prior addresses. Our software allows us to use addresses both provided by the individual and listed on their Trace Report. This means you and your staff do not have to devote time trying to decide which jurisdictions to search.
Statewide: Many mistake the statewide criminal search as a search conducted with every felony and misdemeanor court in the state. This IS NOT necessarily the case. We only use statewide repositories that meet our standards for timeliness and accuracy.  For example, in some states, the database may reflect incidents that occur with state troopers only or people who have served time in prison. There are many convictions that do not require time in prison. Thus using a statewide repository with this type of incomplete information could result in a missed conviction.
Also, all city and county courts within a state may not participate in reporting to the state level. If there are departments that mandate a Statewide search by law, you must comply. However, you may want to consider generating the county of residence and employment using a Trace Report for added assurance.
Access Fees: There are a few counties across the country that charge access fees to agents when gathering data. If this happens, we may pass through this cost to your Firm, when applicable.
HINT: If you wish to order a criminal search, it is important to obtain all other names an applicant may have used. Then, make sure you research records under all names.
HELP: Get as much information as possible: Full name, DOB, SSN, Sex. Race, Court tracking systems vary from county to county; most do not have a social security number on the record. Therefore the more identifiers you can supply, the quicker and more thorough the search. See price sheet for types of criminal searches available.
Federal Court Criminal Record Search
Does your firm include criminal convictions in your background investigation package? Most would answer yes. But did you know there are two major sources of criminal convictions?
State (local) District Attorneys initiate violations of local laws at the county level. Federal District Attorneys initiate violations of federal laws. So, federal criminal convictions are held in federal district courts and not in local courts. What types of crimes are federal crimes? Typically these crimes involve the crossing of state lines and the U.S. Mail e.g. embezzlement and forgery, transporting guns or other contraband items across state lines. Accordingly, if someone has a federal criminal conviction in their background and federal district searches are not part of your package, guess what. You will probably miss getting that conviction.
HINT: If you wish to order a criminal search, it is important to obtain all other names an applicant may have used. It is important to get maiden name for females and, if ordering a criminal conviction search, make sure you research records under both names.
HELP: Get as much information as possible:Full name, DOB, SSN, Sex. Race, Court tracking systems vary from county to county; many may not have a DOB or SSN on the record. Therefore the more identifiers you can supply, the quicker and more thorough the search. See price sheet for types of criminal searches available.
InstaCriminal National Alias

The InstaCriminal National Alias Search ICNAS combines the Social Security Trace Report (described below)  and the Multi-Jurisdictional Report (described below) into one report with an added PLUS. That added PLUS is that the report will automatically run those "other names" found on the Social Security Trace Report through the Multi-Jurisdictional Criminal Database report at no additional cost to your firm. This is a HUGE value.

The Multi-Jurisdictional Database report contains about 275 million conviction records, sex offender registries from all 50 states and approximately 40 various government database reports. This database report is recommended as a secondary tool used in conjunction with local criminal conviction searches.

The value of running the "other names" on the Social Security Trace Report is the search will include maiden names, misspelled names, common but not legal names (Bobby instead of Robert), Hispanic names, hyphenated or generation names, changed names, aliases, etc. Other employment screening firms would charge for each name processed through their Multi-Jurisdictional Criminal database.

Multi-Jurisdictional Database

Multi-Jurisdictional Criminal and Sex Offender Search

There is no perfect way to do a background check because of limitations in how criminal records are stored and distributed within the United States.

This report is a good supplemental search that varies in coverage from county to county.

To provide you with the best search available, we have contracted with several database providers for this search. Our Multi-Jurisdictional Criminal Searches are comprised of information provided from various state reporting agencies including, but not limited to, the Department of Public Safety, Department of Corrections, Administrator of the Courts, County Municipal Records and State Bureaus of Investigation. Information provided includes subject description, felony and misdemeanor charges and convictions, file date, and disposition, when available. Search currently includes records in all 50 states Criminal and 50 states from the Sexual Offender Registry. We also include more than 60 other types of federal government and international databases. This search is recommended to compliment local and federal criminal conviction searches. Completion time is minutes from submission.

We never recommend running this search by itself. There are limitations to the search in terms of comprehension, accuracy, and FCRA implications. This search is highly recommended to compliment county specific criminal searches.

Any hits on a database product are confirmed at the jurisdictional level before being reported out to a client.

Additional databases included in our search
Australia Sex Offender Registry
INTERPOL Most Wanted
OFAC – Specially Designated Nationals List
Denied Persons List
OTS – Enforcement Actions List
Fugitive List
Directorate of Defense Trade Controls – Debarred Parties List
Bank of England Sanctions List
OSFI – Canadian Sanctions List
United Nations Consolidated Sanctions List
European Union Terrorism Sanctions List
Australian Reserve Bank Sanctions List
Office of the Comptroller of Currency – Enforcement Actions List
World Bank Listing of Ineligible Individuals
OIG – Health and Human Services Exclusions
US General Services Administration – Excluded Parties List
Palestinian Legislative Council List
FDA – Debarment List
Most Wanted List
MIPT Terrorism Knowledge Base
National Credit Union Administration – Administrative Orders
Politically Exposed Persons List
Federal Deposit Insurance Corporation – Enforcement Decisions and Orders
HRSA – Health Education Assistance Loan – Defaulted Borrowers
ORA – Disqualified and Restricted Clinical Investigators
ORI – Public Health Service – Administrative Actions
Texas Health and Human Services Commission Medicaid Exclusion List
Immigration and Customs Enforcement – Most Wanted
Federal Reserve Board – Enforcement Actions
DEA Diversion Control Program – Cases Against Doctors
Australia Sex Offender Registry
TRICARE Sanction List
New York OMIG – Excluded Individuals List
FinCEN – Enforcement Actions
New York Stock Exchange Regulation – Disciplinary
HUD – Limited Denials of Participation List
Alabama Medicaid – Suspended Providers
FDIC – Failed Bank List
Idaho Medicaid Provider – Exclusion List
Illinois Office of Inspector General – Sanctioned
New Jersey Department of Treasury – Debarment List
Monetary Authority of Singapore – Enforcement Actions
Hong Kong SFC – Enforcement Actions
AU Dept of Foreign Affairs and Trade – Sanctions
Tennessee Dept of Health – Abuse Registry
Ohio Medicaid – Sanctioned Providers
Ohio Medicaid – Suspended Providers
South Carolina Medicaid – Excluded Providers
Kentucky Medicaid – Excluded Providers
Mississippi Medicaid – Excluded Providers
Connecticut Dept of Social Services – Admin Action
Pennsylvania Medicheck – Precluded Providers List
UK Disqualified Directors List
HM Treasury – Consolidated List of Financial Sanctions
HM Treasury – Investment Ban List
Americas Most Wanted Fugitive List
Texas Employee Misconduct Registry
FDA – Warning Letters
Missouri Casino Exclusion List
Florida Medicaid – Sanctioned Providers
New Jersey Casino Exclusion List
California Medi-Cal Suspended and Ineligible Providers
CFTC – Disciplinary Actions
NCIS – Most Wanted Fugitives
Motor Vehicle Report

This is from State Department of Motor Vehicles. And, it's an excellent tool to help determine if the applicant is a "responsible person", and how behavior might impact job performance. If job requires driving company vehicles or driving their own vehicles on company business, should be considered a necessary report. MVR Reports can be used for cross-reference and criminal offenses pertaining to motor vehicles which may not be revealed by other criminal searches. MVR reports are highly recommended on all applicants, especially those who drive company vehicles or use their personal vehicle for company purposes. These reports are now available instantaneously except from three States. Completion time is minutes from submission except 3 states that process requests manually.

Credit Report

Will Show applicant's debt load, payment history, any public record information (liens, judgments, bankruptcies), addresses, past and current employers. This report is provided in compliance with applicable laws and its use is restricted for employment purposes. The credit report will contain name, address, social security number, date of birth and previous employers. We employ a proprietary credit report summary that provides an outline of important statistics like number of collections, number of accounts paid late, number of delinquent accounts, and how long has credit been established. Completion time is minutes from submission.

Social Security Number Trace (SSN)

The SSN will let you know if the social security number was validly issued. And it reveals the name(s), current, former or alias, associated with the social security number. And it lists current and former addresses associated with that social security number. Also, it reports whether the number is terminated, person associated with the number is deceased, or never issued; where issued; age or year of birth.

PURPOSE: Knowing this information helps to key in on where this individual comes from & how transient they've been based on addresses/dates found. While reviewing a SSN, you may find an individual either falsifying or omitting information on your application. You can then quickly determine what direction to take with this individual.

SUGGESTION: If an unfamiliar name appears on this report, the individual may want to contact the Social Security Administration to be sure another individual is not using their SSN illegally.

Person Search

Private information sources provide indications as to whether the name and date of birth provided by the applicant match the information in the files of credit bureaus, driver licensing bureaus, and commercial firms. The search will also suggest maiden names or other aliases that should be researched, as well as previous addresses used by the applicant.

Educational Verification

Confirms that the subject actually attended the college, the number of years and the precise degree received, if any. An estimated one-third of all employment applicants falsify information about their education. Our research analysts contact the applicant's indicated registrar's office to verify the dates of attendance, area of studies, and degrees attained. Completion time ranges from 1-3 business days.

Prior Employment Verification

Confirms employment, dates, position, job performance, and rehire status. Attempts to contact prior supervisor are made if contact information is provided.

PURPOSE:  This report will help verify information that the applicant has provided on the application i.e. make sure the applicant has the experience alleged on the application and assure that the applicant is not trying to hide "employment gaps" in their past.  Many companies now have a policy of providing limited information about previous employees. Accordingly, many human resource personnel feel that asking for prior employment verification and eligibility for rehire is a fruitless task.

Prior Employment Verification & DOT Prior Employment Verification

Prior Employment Verification attempt to confirm employment, dates, position, job performance, and rehire status. And, if provided, we always attempt to contact prior supervisors to obtain comments about on the job performance.

PURPOSE: This report will help verify information that the applicant has provided on the application i.e. make sure the applicant has the experience alleged on the application and assure that the applicant is not trying to hide employment gaps in their past.

Many companies now have a policy of providing limited information about previous employees. Accordingly, many human resource personnel feel that asking for prior employment verification and eligibility for rehire is a fruitless task.

We think it is important for your firm to perform this search for a number of reasons.
Almost one-third of the time, it is possible to get an applicant's supervisor, assuming your application asks for the name and number, to comment on the applicant's performance.
Many are under the impression that the purpose of this process is just to get bad information about people. This is not so. You can for  example find out an applicant will receive glowing remarks from a prior supervisor- providing just enough information to make a better, more informed decision.
Courts are growing increasingly, intolerant of employers that hide behind a policy that provides only name and dates of employment. This is particularly true when the individual exhibited documented incidents of behavior that were dangerous to co-workers and/or the public. Suppose you, as a prospective employer, make the effort to ask about the individual's performance of the previous employer. Suppose the previous employer either lies to you or does not inform you of documented dangerous behavior. Suppose further that you hire the individual and the individual engages in similar behavior that injures either a coworker or member of the public. Because  you documented your request and were not provided information about the individual's behavior while working for the prior employer, you have established the groundwork for a tort of negligent referral against the previous employer.
Prior Employment Verification for Department of Transportation Compliance

Education Verifications

PURPOSE:  This search will assure the applicant has the education that you require for the job.

HINT:  Be sure to obtain the dates attended, e.g. 1980-1984. Some applicants will answer the question of dates attended with one number, as in years-attended (4). Many educational facilities must have approximate dates to verify information as they have multiple sources to check. The maiden name must be supplied for females in order to complete the report.

Civil Records

A county-level civil case involves one or more plaintiffs filing a complaint against one or more defendants. Civil actions do not normally list a subject's date of birth or social security number. Typical information yielded includes case type, parties involved, case number, file and disposition dates, claim amount sought, disposition and awards.

Knowing whether a potential employee has been involved in civil case activity may provide a prospective employer valuable information about the applicant's character. County Civil Records Checks may provide the employer additional information to use in determining if an applicant is appropriate for the job and work environment.

A county court's records are the primary source of a County Civil Records Search. County Courts maintain records in a variety of ways. Many still use paper and/or microfiche to store files. Counties that have converted to computers do not necessarily place complete case files on their systems. Rather these computer records usually include only an index or summary data.  

Courts do not usually share records with other jurisdictions. And, courts do not report civil cases to a statewide system as are sometimes available for criminal conviction records. Therefore, each county must be individually searched to determine if a civil record history exists in that county.

Most civil court records only provide researchers with name information and offer no details about the identity of the individuals involved. This is particularly a problem when researching common names. Many civil records also involve cases that are of no interest to employers.

Once a case has been identified, the case information must be properly compiled into a report for the employer. Individual county policies may affect this. Some counties require the court clerks to do the research, adding time to the process (as we must leave names to be searched with the court clerks and then wait for the clerks to do the search on "their time"). If a case file must be pulled, we are again at the mercy of the court clerk to pull the file in a timely manner. Patience is the key when doing proper County Civil Records Checks.

A County Civil Records Check can provide valuable character information concerning a potential employee. A Civil Records Check may be considered beneficial by an employer who wishes to extend research from the criminal level to the civil level.

Reveals lawsuits filed by or against subject or business.

Medicaid Sanctions Search

Identifies individuals or employers who have had sanctions brought against them for a crime they committed in association with certain state or government funded agencies.

Professional License Verification

(Nurse, Teacher, Pharmacist, Physician, FAA, others) – Shows accuracy of applicant's license, current status, disciplinary action, last renewal date, original date of issue, and when it will expire. It is not uncommon for applicants to misrepresent themselves as being the holder of a state or federally issued professional license. Our researchers contact the applicable governing body and verify the required information pertaining to the issuance of any particular license. Process completion time typically ranges from1-3 business days.

Name, Address, Telephone Number Search

These reports provide verification of current address, phone number, and the same information for five neighbors.

Business Credit

This will list business debt load, payment history, corp. officers, depending on the size of the business.

Drug Screening

We offer comprehensive substance abuse screening program with complete administration services for both DOT regulated and Non-DOT businesses. This is necessary for employees who operate any type of machinery, or drive either a company vehicle or their own vehicle on company business. Some states offer insurance rate reductions and incentives for companies who implement a Drug Free Workplace. Receive test results inside one main account in our web portal.