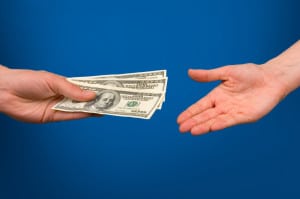 On January 3, 2019, Delta Air Lines agreed to pay $2.3 million to settle an FCRA class action lawsuit that claimed the major U.S. airline allegedly failed to provide job applicants with a "standalone" background check disclosure in violation of the federal Fair Credit Reporting Act (FCRA) and related California state laws.
The actual case is here Schofield_v_Delta_1-3-2019 Delta Airlines to pay $2.3 Million. We have included below important references to the way the illegal documents actually read. It would behoove a close reading as to assure your documents don't have similar language as follows:
As such, Plaintiff contends that Delta failed to provide applicants with a stand-alone document that consists solely of the disclosure, as required under the law. Instead, Plaintiff's position is that the disclosure forms include impermissible extraneous information, in direct contravention of the FCRA.
Form 1, used from at least October 17, 2012 to the present, states that: "This authorization does not include the release of my medical information." It also contains the following statement: "I understand, however, that giving my consent does not require Delta to hire me nor does it create any sort of contract, obligation or duty between me and Delta." This statement is extraneous to the disclosure/ authorization and also is misleading; in that the FCRA imposes obligations on Delta once they have obtained a consumer report. For example, if Delta were to decide after reviewing a consumer report not to hire him, Delta would have an obligation to provide a copy of the report and notification of the right to dispute information in the report. 15 U.S.C. § 1681b(b)(3)(A).
Form 1 also has an Instructions Page. By definition, the Instructions Page means that the form it is appended to is not a standalone disclosure. The document also states that: "Should Delta or the consumer reporting agency not be able to verify information you have provided in your application or resume, you will be contacted by a representative of Delta Airlines or the consumer reporting agency on behalf to provide additional information to complete the background investigation verification process." This admonition about what will happen if information in the applicant's resume or employment application cannot be verified is extraneous to the FCRA disclosure form.
Plaintiff alleges that Form 2 does not comply with the FCRA for the following reasons:
Form 2, used from approximately March 2017 to the present, also contains an extraneous statement that states: "Also, the Company may not obtain medical information about you without your express consent to the release of medical information. Consent to the release of medical information is not covered by the authorization contained in this document." Ex.  2.)  Like Form 1, Form 2 requires the job applicant to consult the text of the FCRA to understand the disclosure: "In connection with your relationship with "Company" the Company may obtain a consumer report on you, as defined in the Federal Fair Credit Reporting