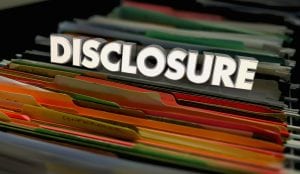 Yep, Costco has agreed to pay nearly $2.5 million to end a Fair Credit Reporting Act class action lawsuit alleging the company failed to use proper stand-alone disclosure notices to obtain background reports about job applicants.
But, guess who gets their money first? After covering the Class's court costs and attorneys' fees and incentive awards to the class representatives, the remaining settlement funds will be distributed on a pro rata basis among qualifying Class Members who submit valid and timely claims. We have written a previous blog post why plaintiff attorneys are actively pursuing claims of this nature .   
Important excerpts from the case Costco employee background check settlement are as follows:
"The Fair Credit Reporting Act ("FCRA"), 15 U.S.C. § 1681 et seq., required Costco to provide Mr. Terrell with a "clear and conspicuous" document that consisted solely of the disclosure that a consumer report may be obtained for employment purposes. Instead of a standalone disclosure, however, Costco provided Mr. Terrell with a document titled, "Pre-Application FCRA Disclosure and Authorization." As the title suggests, that document included both a disclosure and an authorization permitting Costco to gather information about Mr. Terrell from a wide array of sources, including: [A]ny law enforcement agency, administrator, state or federal agency, institution, school or university (public or private), information service bureau, employer, or insurance company."
The defendant tried to get the case dismissed alleging that the plaintiff was not injured and thus had no Article III standing. The court disagreed stating as follows:
"the defendant alleges that Costco's Disclosure and Authorization violates Section 1681b(b)(2)(A) of the FCRA. The court concludes that Section 1681b(b)(2)(A) creates substantive rights to information and privacy and that Mr. Terrell's assertion that Costco violated this statutory provision therefore sufficiently alleges harm to confer Article III standing."
The Court further explains pertinent provisions of the FCRA in the court case Costco employee background check settlement  as follows:
"The FCRA's disclosure and authorization provision, 15 U.S.C. § 1681b(b)(2)(A), is meant to further "Congress' overarching purposes of ensuring accurate credit reporting, promoting efficient error correction, and protecting privacy," id. at 1038. Under the provision, potential employers are prohibited from conducting background checks on job applicants unless (i) the employer provides the applicant with "a clear and conspicuous disclosure . . . made in writing . . . in a document that consists solely of the disclosure[] that a consumer report may be obtained for employment purposes," and (ii) "the [applicant] has authorized in writing . . . the procurement of the report by that person. 15 U.S.C. § 1681b(b)(2)(A)(i)-(ii)."
Lesson to be learned. How hard is the fix? Not hard at all. The consumer reporting agency (CRA) that provides you with background investigations should be able to help you comply. And, you should ask if your CRA can deliver an easy method that allows applicants to complete the process on-line. Doing so avoids managing paper authorization forms and keeps sensitive private information very secure
We have a free QuickApp product that allows easy compliance with FCRA regulations. If you have any questions, give us a call at 410.494.0232.