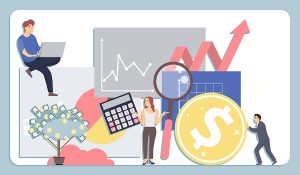 We saw this article on 27 helpful customer support tools and thought it would be valuable to share with our business associates. The article is on the Help Scout web page. We summarized points in the article and present it below. For more detail, we suggest reading the article. It is well worthwhile particularly if you are searching for more effective tools to help you and your organization succeed.
Customer support management
Below is a list of tools focused on managing customer communications.
Help Scout
Since customer support is a multifaceted discipline, it's helpful to have a multifaceted tool. Help Scout gives you access to a shared inbox, knowledge base software, live chat, and more. It's a complete customer service platform.
StatusPage
Sometimes there's a large-scale issue that requires quick communication to a lot of customers. With StatusPage, you're able to update your status easily and efficiently. You can provide updates on your product as a whole or by individual feature
CloudApp
Including images in a response can bring an additional level of clarity that words alone often can't. A tool like CloudApp allows you to take high-quality screenshots and screencasts to provide that additional context to your customers.
Loom
With Loom, you can create videos that are embedded onto other screens to provide crystal-clear support for complex issues. You can navigate around the screen during the video, which makes it easy to point out exactly where a customer may need to look to solve a problem.
Wistia
You can think of Wistia like a supercharged YouTube but with some specific benefits for support. Many businesses use Wistia to add video content to knowledge base articles.
Sprout Social
Some companies have a decent amount of support requests coming through social media channels. If that's you, then a dedicated social media tool might make sense. With Sprout Social, you can manage customer requests from all your social channels in one place.
Tribe
Tribe is a tool that helps you empower peer-to-peer knowledge sharing by creating your very own online community. Basically, you're creating a message board of sorts where customers can post and respond to each others' inquiries.
Company communication and project management
Slack
As remote work and distributed teams have become more common, so has the need for a tool that allows asynchronous communication. The tool of choice for many companies is Slack. With Slack, you're able to exchange messages one-to-one or in group channels that people choose to join.
Slab
Slab is a multifunctional tool that works as an internal wiki and project management tool. It's great for centralizing team information like org charts and general contact information, and as a project management tool. Slab lets you create checklists, build kanban boards, and assign tasks to project collaborators.
Zoom
Though asynchronous communication has its upsides, some conversations need to happen in real time, and Zoom is a great tool for those occasions. You can do voice-only or video calls, and Zoom works equally well for one-to-one and group chats.
Pitch
You can think of Pitch like a super-charged, web-based version of PowerPoint. With Pitch you can create beautiful presentations or proposals to effectively communicate your ideas. However, the real differentiators are their collaboration features like comments, reactions, and even the ability to do live meetings in the tool to edit together in real time.
JIRA
Though you could report bugs in any number of places, having a dedicated tool helps keep track of them to reduce duplicate work and keep everyone in the loop on what's happening with a bug. You're able to group incidents, update the status of a bug, and even ping people directly if you need a response quickly.
Community groups and resources for customer support
Here are some extra resources for those who want to invest a little more time and energy into their career development.
Support Driven
Support Driven is actually a few different things: They have a job board dedicated to support-type jobs, and they also have a Slack community for those looking to engage with other professionals. It's a great resource for those who are new to the field and long-time support veterans alike.
Press 1 For Nick
Press 1 For Nick is a relatively new podcast focused on customer service and customer experience. They release new episodes weekly, discussing support stories, lessons learned, and best practices you can use to make your own customer support even better. If you come across an episode with a particularly salient message or experience, consider sending it out to your team and setting up a time to discuss it as a group
Experience This!
Similar to Press 1 For Nick, Experience This! is a podcast focused on customer success. The hosts are two long-time support professionals with a lot of great insights to share from their own experiences.
Customer support job resources
The most important resource any support team has is its people, but finding good talent can be difficult. Below are some different job boards you can utilize when looking for your next new hire. Or, if you're a job-seeker looking for a new opportunity, these could all be great starting points.
Hire Tech Ladies
Hire Tech Ladies is a members-only service connecting women and non-binary folks in tech to companies that want to hire them. It's free to post a job, pending approval and a direct-line email address to the hiring manager.
POCIT Jobs
POCIT Jobs is a site dedicated to people of color working in tech. It costs $199 to post a position for 30 days, and they also distribute the post to their over 15,000 newsletter subscribers and 50K social media followers. On top of that, you're able to proactively search and connect with candidates who have profiles on their site.
Support Driven job board
The Support Driven job board exclusively posts customer support jobs. They list both remote and co-located opportunities. It's $250 for a 45-day featured job post, or $150 for a 30-day standard job post. If you're a job seeker, join the email list to have new job postings sent to you.
Remote.co
As the name suggests, Remote.co is focused on remote positions. They also have a job board section specifically for customer service-related work. It's $179 for 30 days with a discount for multiple job posts (helpful if your remote company is hiring in other departments). Job seekers can sign up to have new job posts emailed to them.
We Work Remotely
Similar to Remote.co, We Work Remotely is focused on remote positions. They also have a section of their job board dedicated to customer support and customer success jobs. It's $200 to post a job for 30 days.
Customer support books
With all the online media available these days, it's sometimes easy to forget that one of the best resources any professional has access to is books.
Delivering Happiness
This book is part autobiography of Zappos founder Tony Hsieh's life and part blueprint of how to create a customer-centric culture at any company.
Uncommon Service
This is much more of a "how to" book, in which the authors posit that every decision you make can either move you closer to customers or further from them.
The Art of Explanation
A big part of delivering exceptional service comes down to your ability to clearly articulate ideas and information. The Art of Explanation gives practical tips and advice anyone can use to present ideas clearly, coherently, and effectively.
The Amazement Revolution
This book focuses on teaching repeatable practices and processes to ensure a consistently high level of service. In order to do that, the author offers seven different strategies readers can use to create a culture of excellence in their organizations.
The Five Dysfunctions of a Team
Sometimes the biggest hurdle to delivering great service is internal strife. All teams have their issues, and this bestseller deftly describes five common issues teams face in detail and offers advice on how to overcome them.
Exceptional Service, Exceptional Profit
This book changed the way our own Mat Patterson viewed and practiced customer support. It distills great customer service into four fairly simple steps that anyone can implement in any interaction.
James P. Randisi, President of Randisi & Associates, Inc., has since 1999 been helping employers protect their clients, workforce and reputation through implementation employment screening and drug testing programs. This post does not constitute legal advice. Randisi & Associates, Inc. is not a law firm. Always contact competent employment legal counsel. Mr. Randisi can be contacted by phone at 410.494.0232 or Email: info@randisiandassociates.com or the website at randisiandassociates.com