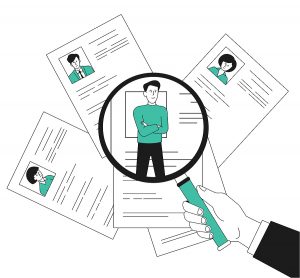 We hear many clients talk about the tight labor market and comment on how difficult it is to hire. We wanted to pass along this article from GoSmallBiz that has some helpful advice. Let us know if you have found it helpful.
A tight labor market is a tricky spot for a small business, as you may struggle to deliver the same excellent service when you're shorthanded. So you know you need to find people – but they also need to be the right people, because a bad hire can often lead to even more problems than being understaffed for a little while.
Up Your Offer
The first solution might be obvious, but it's worth stating. Sometimes you need to increase your offer, whether through increased wages or salary, additional benefits, or other perks. Many of the businesses surveyed by the NFIB reported that they did just that, but about half did not. Increased compensation may not solve all your hiring problems, but it's an important first step, especially when a tight labor market combines with high inflation.
Exactly how you should approach this will depend on your situation. Economics may not allow you to make a significant increase in wages or salaries, for example. In that case, finding intangible perks that make your workplace more appealing will be essential.
Look for Personal Fit
A second approach that you may be able to take advantage of is to look more at personality and cultural fit than specific skills and experiences.
If you're having a hard time finding people with the exact specifications you're looking for, you may need to look more at the person and less at the resume. Is this a good person with a personality and attitude that will fit right in with your existing team and culture? Is this someone who is trainable and willing to learn? It might be easier to find the right person and train them up than to search endlessly for someone who can plug right in from a skills perspective.
Hire From Within
In many businesses, some positions are harder to hire for than others. When those hard-to-hire-for positions come open, your best solution may be to look at your current employees, especially those in easier-to-hire-for positions. Who on your team has shown the work ethic and attitude required to excel in a different position, and possibly shown interest in taking on more or different responsibilities within your organization? If you identify someone who fits that description, then consider moving them into the open position – even if they've only been with your company a short time – and instead starting a candidate search for their previous position.
This approach builds morale and loyalty among your team. And as defined by the two positions, you'll be conducting an easier job search for a new employee, while filling the harder-to-hire position with a known quantity (at least from a personality and character perspective).
This certainly is not an exhaustive list of all the things you could do to attract more candidates, but it's a good start. What are some things you've done to appeal to job-seekers?
James P. Randisi, President of Randisi & Associates, Inc., has since 1999 been helping employers protect their clients, workforce and reputation through implementation of employment screening and drug testing programs. This post does not constitute legal advice. Randisi & Associates, Inc. is not a law firm. Always contact competent employment legal counsel. Mr. Randisi can be contacted by phone at 410.494.0232 or Email: info@randisiandassociates.com or the website at randisiandassociates.com