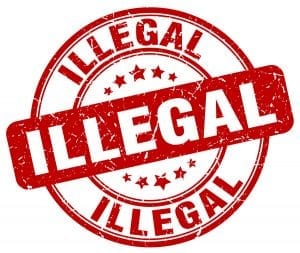 An illegal liability release is the source of a complaint against The Leland Stanford Junior University. The organization apparently failed to comply with some very basic requirements of the Fair Credit Reporting Act.
We have mentioned in a previous blog that it is illegal to insert a liability release into your application process.
From the case Stanford University class action lawsuit richard-v-the-leland-stanford-junior-university
"The authorization and disclosure form must be executed and signed by the applicant prior to an employer requesting or conducting a background check. Importantly, no extraneous information can be attached or included on the consent form. The authorization and disclosure must stand-alone."
Here, Defendant is alleged to have included extraneous information including, but not limited to, a release of liability.
"In violation of 15 U.S.C. §1681b(b)(2)(A)(i), Defendant has unlawfully inserted liability release provisions into its standard application form purporting to grant Defendant the authority to obtain and use consumer report information for employment purposes for Plaintiff and all Proposed Class Members. The FCRA prohibits this practice and requires that forms granting the authority to access and use consumer report information for employment purposes be stand-alone forms, and not include any additional information or agreements. Defendant's decision to include liability release provisions in its standard application form is contrary to the plain language of the statute and unambiguous regulatory guidance from the Federal Trade Commission ("FTC")." (Paragraph 21)
Since the Authorization was alleged to have been illegal it follows that the defendant is alleging that the Defendant subsequently obtained consumer reports in violation of pertinent law.
"In violation of 15 U.S.C.§ 168lb(b)(2)(A)(ii), Defendant has obtained consumer reports regarding Plaintiff and all Proposed Class Members without proper authorization because the authorization and disclosure forms failed to comply with the requirements of the FCRA." (Paragraph 22)
And, what's the big deal? The defendant is seeking damages of $1,000 for each violation. You think your organization is too small to be concerned? Suppose you have an illegal Disclosure/ Authorization Form. And suppose there are 20 people in the past two years who find a plaintiff attorney. That is a possible $20,00 penalty plus legal expenses.
What did the illegal notice look like in this situation? From the case, this is the way it read:
"Defendant's standard application form states: "I authorize a thorough investigation of my prior employment, education background, criminal record, and where applicable   to a position, credit check   and/or driving record.      I agree to cooperate in such   an   investigation, to execute any consent forms   required in connection with those investigations, and release from all liability and responsibility all persons or entities requesting or supplying such information.   I understand that employment is conditional based on investigation results."
We have the technology to keep you out of trouble. Give us a call if you wish to discuss. Our on-line process is called QuickApp and provides an applicant all the required forms. The completed QuickApp is then maintained in the applicant's record in our system. It is really quite simple.