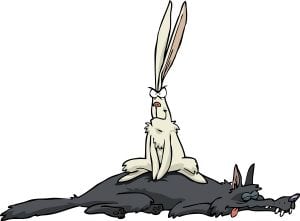 Another non-compliant company bites the dust and agrees to a $2.7 million-dollar pay-out to settle a class action lawsuit alleging the company violated the Fair Credit Report Act.
There are obvious broadly-reported FCRA violations in the lawsuit and related news articles. We will of course cover those in this blog post a bit down the page.
However, there is one fact that in the case that we want to bring to your attention. It deals with considering the age of criminal convictions in a person's background.
Item 1. How far back is a criminal-conviction considered relevant? Well, the EEOC issued some guidelines to consider. These guidelines are the age of the conviction i.e. how long ago did it happen, the criminal conviction's relevance to the job's responsibilities and what has happened since the conviction. These are called the Green Factors.
Would your firm consider it relevant to remove an applicant because of a 28-year old conviction? Apparently AVIS did. Read this from the case:
"On July 23, 2013, Fuller claims she received a phone call from the Avis Budget Group (ABG) district manager telling her something showed up in her background check that was "unacceptable." Fuller asked for information about what it could be and the manager told her to "think hard and come clean," when she still didn't know, he told her to think "way, way, way back … try 1985." Apparently, the background check provided by the consumer reporting agency found a 28-year-old infraction which resulted in a $40 fine. When the plaintiff was in college she was fined for consuming a malt beverage in the passenger seat of a car which in the state of North Carolina is considered a noncriminal violation."
Item 2. What the Lawsuit was about:
"The "Plaintiff" claims that the Defendant violated the Fair Credit Reporting Act, 15 U.S.C. § 1681 et seq. (the "FCRA") in connection with obtaining employment-purpose consumer reports. Specifically, the Plaintiff contends that the Defendant violated sections 1681b(b)(2) (the "Inadequate Disclosure" Group) and 1681b(b)(3) (the "Failure to Notify" Group) of the FCRA by allegedly obtaining a consumer report for employment purposes using an inadequate written disclosure and by allegedly failing to properly follow all legally-required steps to properly notify the subjects of those reports that a report about them had been obtained, before notifying them that they were subject to an adverse employment action as a result of the reports, respectively. You received this notice because you are a member of the Settlement Class.  The Defendant has denied all claims in the Lawsuit, filed a motion for judgment on the pleadings seeking full dismissal of the claims, and contends that it acted lawfully and in compliance with the FCRA at all times. Despite denying liability and wrongdoing, the Defendant has decided it is in its best interest to settle the Lawsuit to avoid the burden, expense, risk, and uncertainty of continuing it."
A word to the wise – before an employer gets a consumer report you must:
Tell the applicant or employee that you might use information in their consumer report for decisions related to their employment. This notice must be in writing and in a stand-alone format. The notice cannot be in an employment application. You can include some minor additional information in the notice, like a brief description of the nature of consumer reports, but only if it does not confuse or detract from the notice. Get written permission from the applicant or employee. This can be part of the document you use to notify the person that you will get a consumer report. If you want the authorization to allow you to get consumer reports throughout the person's employment, make sure you say so clearly and conspicuously