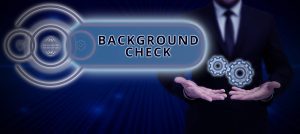 Are you inspecting what you are expecting from applicants and service providers? We came across an article recently about a counseling service for victims of sexual abuse that hired a sexual offender.
In the past, we've discussed how important it is for individuals to inquire about a business' screening practices for employees and the contractors they use.  As unfortunate as it is, you can't always trust that a business is doing their best to protect those they serve. Employers, clients, and customers should perform due diligence before hiring or allowing someone into their home. In this case, victims of abuse were not aware that the advocate who was hired to support them was a sex offender who had been arrested previously.
The individual in question was arrested for having sexual contact with minors in 2000 and was charged again 16 years later for failing to register as a sex offender. He also hid additional convictions related to his arrest in 2000, including the fact that he violently attacked one of his victims after the sexual abuse occurred. This supplementary information wasn't included on his background check.
The individual was not supposed to have any contact with minors during his employment. However, he broke this rule and had in-person contact with a 17-year-old. Vera House didn't realize this occurred until months later.
Vera House also claimed to terminate his employment after the story was released, but later admitted that the individual resigned from his position. They stated that they believe that anyone can change and should be given a second chance. Unfortunately, their values come at the expense of the victims they support, who were not aware of the hiring practices at Vera House.
If the organization had inspected his background further and pressed for more information initially, they might have avoided hiring the individual. Employers should always be thorough when it comes to examining someone's past criminal history. This is especially true if employees are providing a service to a vulnerable population. However, it also applies to anyone that is entering a client's home or driving on the road. When the safety of others is at risk, it's critical for employers to be proactive.
It's also important to be your own advocate. Are you inspecting what you are expecting? Whether you're hiring someone to complete construction work in your home or care for a loved one, it's important to inquire about their background first. You never know what a company's hiring practices are or how effective a background check company is.
James P. Randisi, President of Randisi & Associates, Inc., has since 1999 been helping employers protect their clients, workforce and reputation through implementation of employment screening and drug testing programs. This post does not constitute legal advice. Randisi & Associates, Inc. is not a law firm. Always contact competent employment legal counsel. To learn more about inspecting what you are expecting, Mr. Randisi can be contacted by phone at 410.494.0232 or Email: info@randisiandassociates.com or the website at randisiandassociates.com