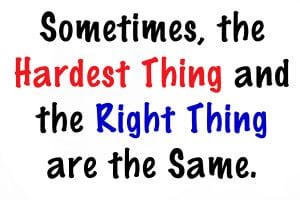 Are your drug test rates the same as the Department of Transportation?
The Department of Transportation was established by an act of Congress on October 15, 1966. The Department's first official day of operation was April 1, 1967. The mission of the Department is to: Serve the United States by ensuring a fast, safe, efficient, accessible and convenient transportation system that meets our vital national interests and enhances the quality of life of the American people, today and into the future.
One of the methods used to achieve their mission is to enforce random drug testing rates.
If your organization has employees operating machinery, equipment and driving vehicles on the roads how does your random drug test rates stack up to those listed below?
Most agencies listed below are required to randomly drug test 25% of applicable employees. Some are required to randomly drug test 50%. And four of the six agencies are required to randomly test for alcohol.
Why are we highlighting these random percentage rates? We think they establish a business best practice.
Picture yourself in front of a plaintiff lawyer and a jury being asked why your random drug test rate don't come close to these random test rates. Or perhaps you don't have a random drug testing program. That could mean big trouble for your firm.
DOT Agency
Program Manager
Drug & Alcohol Testing Regulations
2018 Random Drug Testing Rate
2018 Random Alcohol Testing Rate
Federal Aviation Admin (FAA)
Rafael Ramos
Drug Abatement Division
Room 803 (AAM-800)
800 Independence Ave, SW
Washington DC 20591
Phone: 202-267-8442
Fax: 202-267-5200
drugabatement@faa.gov

Email links icon

For employers and employees in the aviation industry 14 CFR Part 120
25%
10%
Federal Motor Carrier Safety Admin
(FMCSA)
Jennifer Lancaster
Drug and Alcohol Program Mananger
Office of Enforcement and Compliance
Room W63-457
1200 New Jersey Ave., SE
Washington DC 20590
Phone: 202-366-2096
Fax: 202-366-7908
Jennifer.Lancaster@dot.gov

Email links icon

For carriers and commercial driver's license holders (CDL) 49 CFR Part 382
25%
10%
Federal Railroad Admin
(FRA)
Jerry Powers
Office of Railroad Safety – Office of Technical Oversight
Room W33-310
1200 New Jersey Ave., SE
Washington DC 20590
Phone: 202-493-6313
Fax: 202-493-6478
Gerald.Powers@dot.gov

Email links icon

For employers and employees working in the railroad industry 49 CFR Part 219
25% – Covered Service
10% – Covered Service
50% – Maintenance of Way*
25% – Maintenance of Way*
Federal Transit Admin
(FTA)
Iyon Rosario
Office of Safety & Oversight
TSO-30, Room E45-109
1200 New Jersey Ave., SE
Washington DC 20590
Phone: 202-366-2010
Mobile: 202-713-8362
Fax: 202-366-3394

Email links icon

For employers and employees working in the mass transit industry
49 CFR Part 655
25%
10%
Pipeline & Hazardous Materials Safety Administration
(PHMSA)
Wayne T. Lemoi

Program Manager

Office of Substance Abuse Policy, Investigations, & Compliance
PHMSA Pipeline Safety National Programs
3401 Centrelake Drive, Suite 550B, Ontario, CA 91761
Phone: 909-937-7232
Fax: – Call or e-mail for information
wayne.lemoi@dot.gov

Email links icon

For operators and employees working in the pipeline industry
49 CFR Part 199
50%
N/A
United States Coast Guard (USCG) (now with the Dept. of Homeland Security)
Patrick Mannion
Drug and Alcohol Program Manager
Commandant (CG-INV)
U.S. Coast Guard Stop 7501
2703 Martin Luther King Jr AVE S.E.
Washington, DC 20593-7501
Phone: 202-372-1033
Fax: 202-372-8367
Patrick.J.Mannion@uscg.mil

Email links icon

For employer and employees operating commercial vessels
46 CFR Part 16
46 CFR Part 4
25%
N/A