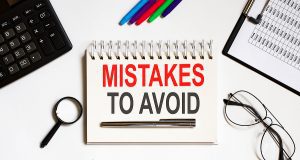 We recently came across an interesting article published in the National Law Review that listed drug testing program mistakes.
With cannabis legislature constantly evolving throughout the United States, the article serves as a timely recap of recent court cases and their application of these laws. In this blog, we've decided to recap a case in the state of Michigan because it specifically highlights a number of mistakes that employers should avoid when administering their drug testing program.
The Michigan case, Bownes v. Borroughs Corp., took place after Bownes was dismissed from his long time job position after a positive drug test for marijuana.  As a union covered employee, Bownes was covered by a collective bargaining agreement (CBA) that allows employees to complete a "rehabilitation/treatment program" in order to continue their employment after a positive drug test. From there, employment can only be terminated after a second positive test. The glaring mistake the employer made here was the failure to scrutinize their own CBA before taking action and terminating their employee. We have a prior post describing that an employer should designate an in-house individual to review all terminations and ensure that laws and agreements, such as a CBA, are not being violated.
Later in the case, Bownes alleged that white employees in roles similar to his own were afforded the opportunity to continue their employment after enrolling in the previously described rehabilitation/treatment program. This highlights another glaring mistake made by the employer that is an inconsistency in administering its disciplinary practice. Had the company allocated an individual to review terminations, this inconsistent treatment could have been detected or potentially prevented altogether.
The National Law Review recap of Bownes v. Borroughs Corp. concludes with one final piece of advice that employers should keep in mind moving forward:
"While the employer will have an opportunity to present its defense more fully on summary judgment, this case presents a lesson to employers that they should carefully consider the level of discipline that is appropriate for a drug (in this case, marijuana) offense…"
James P. Randisi, President of Randisi & Associates, Inc., has since 1999 been helping employers protect their clients, workforce and reputation through implementation employment screening and drug testing programs. This post does not constitute legal advice. Randisi & Associates, Inc. is not a law firm. Always contact competent employment legal counsel. Mr. Randisi can be contacted by phone at 410.494.0232 or Email: info@randisiandassociates.com or the website at randisiandassociates.com