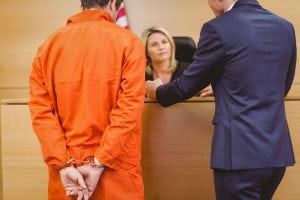 Following up and buttressing the argument in a previous post,UC Davis published a study that illustrates the propensity of bad people not changing their bad behavior.
What does a study of the effect of reducing original charges from felonies to misdemeanors have to do with employment screening? The answer goes to the reason we believe employers should conduct background investigations. We think people will typically behave in the future as they have behaved in the past. Discovering and evaluating previous unacceptable behavior is key to protecting your associates, your clients, the public and your reputation, and even the continued viability of your firm.
The study found that individuals who had felony charges reduced to misdemeanor convictions had a very high propensity to commit more serious crimes later. To quote the study "Our study found that people with convictions for violent misdemeanor crimes who subsequently purchased handguns have very high rates of arrest for firearm-related or violent crimes later on.
If someone has engaged in unacceptable behavior that has resulted in criminal convictions in the past, again, we think there is a strong likelihood they will continue to behave in the unacceptable manner. It is important to consider the EEOC's Green Factors  when evaluating criminal convictions in a person's background. These factors are relevant to assessing whether a criminal record exclusion is job related for the position in question and consistent with business necessity. The three factors to consider are:
The nature and gravity of the offense.
The time that has passed since the offense and/or completion of the sentence.
The nature of the job held or sought.