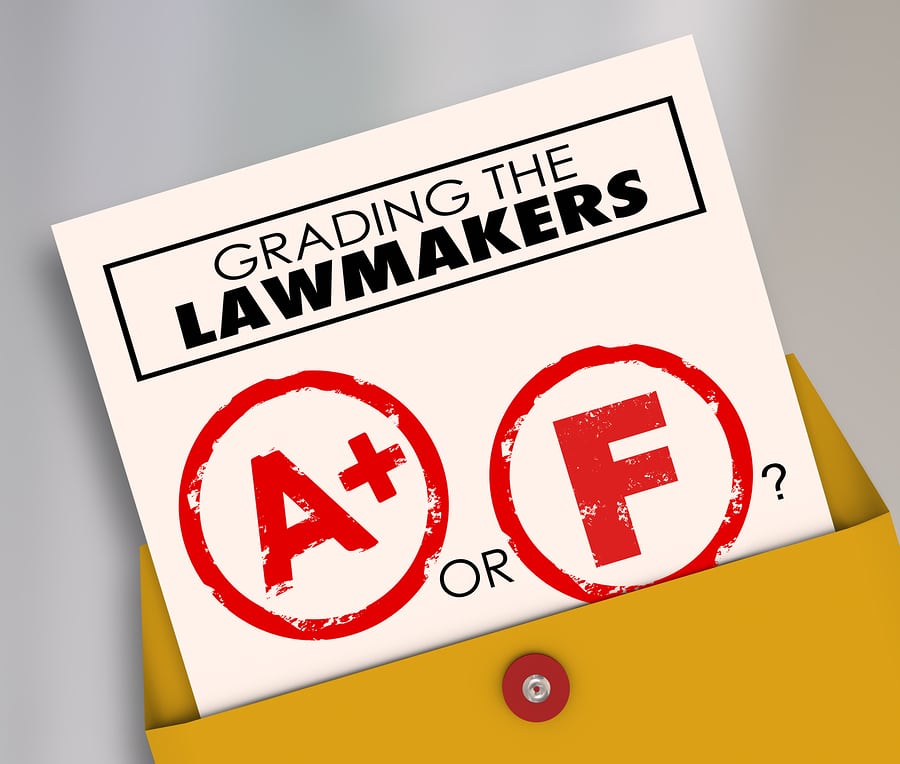 Ban The Box is definitely not accomplishing its goal. This is a fact borne out by recent studies. Legislators are always trying to regulate human behavior. And it always never works. They increase taxes. People adjust their lives accordingly so they either minimize or don't pay the taxes. The unintended consequence is taxes go down. They increase the cost of labor. Business owners figure out how to use machines. The unintended consequence is a decrease in the number of jobs. They enact through legislation supposedly cheaper more accessible health care. The unintended consequence is health care gets harder to access and is more expensive.
Employers do not want to hire individuals with criminal convictions that indicate they may harm their associates, clients and the public, while in their employ. You ask why. We posit they know what we also believe. People will generally behave for you while in your employ as they have behaved in the past. Facts in the article support that belief.
Along comes Ban The Box (BTB), intended to increase employment for ex-cons in certain classes. Instead employment decreases for all members of those classes.
This article is not intended to be a political statement reflecting opinion. But rather, is intended to highlight the facts surrounding the BTB movement that reveal it increases unemployment for blacks and Hispanics.
Our solution would be to rescind ban the box legislation and have employers simply comply with current EEOC guidelines that ask employers to consider the nature of the conviction, its relatedness to the requirements of the job, how much time has elapsed since the conviction occurred and the applicant's record since the conviction i.e. has there been a demonstrable attempt to turn their life around to staying within the law. A criminal conviction matrix can easily list those types of crimes that would highlight those individuals with criminal convictions that may prove unacceptable given the nature of the job. This matrix can account for length of time that has elapsed since a criminal conviction. This would help avoid the "statistical discrimination" (described below) against certain classes of people in our society and give all members of those classes an increased opportunity to become employed.
An article by Jennifer L. Doleac lists what is happening. Below are highlights of that article.
"Ban the box" – a popular policy aimed at helping ex-offenders find jobs – doesn't help many ex-offenders, and actually decreases employment for black and Hispanic men who don't have criminal records. This is a classic case of unintended consequences.
A major obstacle to changing this status quo is that employers are reluctant to hire individuals with criminal records. You might think this is unfair to individuals with criminal records who would make good employees. Perhaps it would be better to prevent employers from asking about criminal backgrounds up front, so that everyone gets a fair chance at an interview. This is the motivation behind "ban the box" policies.
"Ban the box" forbids public and often private employers from inquiring about an applicant's criminal history until late in the hiring process.
Here's the problem: employers still don't want to hire ex-offenders. But on average, ex-offenders are more likely than non-offenders to have engaged in violent, dishonest or otherwise antisocial behavior, and are more likely to engage in similar behavior in the future. (About two-thirds of released prisoners are rearrested within three years.) Employers, understandably, want to hire peaceful, honest, agreeable employees who won't be taken off the job by an arrest or conviction. But these characteristics are largely unobservable when reading through job applications. You might be able to divine some of them from an interview, but first you have to decide which applicants to consider.
To do this, an employer will "statistically discriminate," using the observable information that is most correlated with the unobservable information of interest to sort applications into "probably job-ready" and "probably not job-ready" piles.
If you take information about criminal records away, what happens? Employers are forced to use other information that is even less perfect to guess who has a criminal record. The likelihood of having a criminal record varies substantially with demographic characteristics like race and gender. Specifically, black and Hispanic men are more likely than others to have been convicted of a crime: the most recent data suggest that a black man born in 2001 has a 32% chance of serving time in prison at some point during his lifetime, compared with 17% for Hispanic men and just 6% for white men. Employers will guess that black and Hispanic men are more likely to have been in prison, and therefore less likely to be job-ready.
Statistically discriminating based on race and gender is, of course, unfair to the many black and Hispanic men who don't have criminal records – just as statistically discriminating based on criminal history was unfair to the ex-offenders who were more job-ready than the average. Taking information away in this context hurts more people than it helps. Just because employers can't see an applicant's criminal history doesn't mean they don't care about it. Under "ban the box", they will avoid ex-offenders by avoiding groups that are more likely to contain ex-offenders, like black and Hispanic men.
What effects has "ban the box" had so far? Two new working papers suggest that, as economic theory predicts, "ban the box" policies increase racial disparities in employment outcomes.
Amanda Agan and Sonja Starr submitted thousands of fictitious job applications before and after "ban the box" went into effect in New Jersey and New York City, randomly assigning race and criminal history to each "applicant." They then tracked the number of callbacks received. When employers asked about criminal records on the job application, they called white applicants slightly more often than identical black applicants – but that small gap became more than four times larger, and statistically significant, after "ban the box" went into effect. (White applicants with criminal records benefited the most from the policy change – they're the ones who got a chance to prove themselves in an interview, though it's unclear if they would have gotten a job offer. Employers are still allowed to check criminal records before making a final offer, so applicants could be turned away at that point.) Because of the randomization, they can attribute this effect to the removal of criminal history information from job applications.
In a separate paper, Benjamin Hansen and Jennifer L. Doleac exploit the variation in adoption and timing of "ban the box" policies across the country to measure the policy's net effects on the employment outcomes of young, low-skilled men. It was discovered that black and Hispanic men without college degrees are significantly less likely to be employed after "ban the box" than before. This result is not explained by pre-existing trends in employment, and persists for several years.
Overall, the unintended consequences of "ban the box" are large, and run counter to one of its goals: reducing racial disparities in employment.