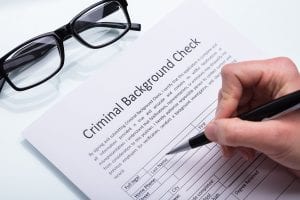 Ban the box legislation can mean different things in different states. That is why it is crucial that you know ban the box regulations that govern the hiring process in each state in which you operate. This is particularly true if you conduct background investigations. This blog post looks at the particular law in Massachusetts. However, there are lessons to be learned no matter what state you conduct business.
Those lessons are:
Read the law yourself and don't rely on comments by folks who do not have an expertise in the area.
If you use competent legal counsel for legal advice, make sure they have reviewed and rendered an opinion on your documents used in the hiring process. Don't procure their advice and then decide you can implement their advice on your own by making changes to documents in your process.
If you use a consumer reporting agency (CRA) for providing you with background investigations, the CRA should comply with a state's regulations regarding the reporting of arrests and criminal convictions. Massachusetts has rules and regulations that differ from the Fair Credit Reporting Act.
An example of this last point is ban the box legislation in Massachusetts, as detailed in the General Laws: Part I: Title XXI: Chapter 151B: Section 4: Paragraph 9
…. Employer not allowed to ask or know…..
an arrest, detention, or disposition regarding any violation of law in which no conviction resulted, or (ii) a first conviction for any of the following misdemeanors: drunkenness, simple assault, speeding, minor traffic violations, affray, or disturbance of the peace, or (iii) any conviction of a misdemeanor where the date of such conviction or the completion of any period of incarceration resulting therefrom, whichever date is later, occurred five or more years prior to the date of such application for employment or such request for information, unless such person has been convicted of any offense within five years immediately preceding the date of such application for employment or such request for information.
Contrast this with the FCRA rules that states on page 22 that a consumer reporting agency is allowed to report arrests within the past seven years and all criminal convictions. (See 605. Requirements relating to information contained in consumer reports [15 U.S.C. § 1681c])
And while the general rule in Massachusetts is that an employer may not inquire about the records listed above, Massachusetts does allow an exception, General Laws: Part I: Title XXI: Chapter 151B: Section 4: Paragraph 9 1/2,
for asking about arrests and convictions as follows:
For an employer to request on its initial written application form criminal offender record information; provided, however, that except as otherwise prohibited by subsection 9, an employer may inquire about any criminal convictions on an applicant's application form if: (i) the applicant is applying for a position for which any federal or state law or regulation creates mandatory or presumptive disqualification based on a conviction for 1 or more types of criminal offenses; or (ii) the employer or an affiliate of such employer is subject to an obligation imposed by any federal or state law or regulation not to employ persons, in either 1 or more positions, who have been convicted of 1 or more types of criminal offenses.
So, if you are working with a federal or state agency that creates mandatory or presumptive disqualifications, you should have "in-house" expertise who is aware of this situation so that you can correctly comply with those disqualifications.
Is it a mine field? Maybe. But, it is important compliance and can be managed with a commitment to just knowing the rules.
Randisi & Associates, Inc. is not a law firm and is not providing legal advice. We recommend you consult competent employment legal counsel.