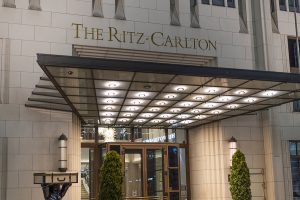 The Ritz-Carlton Hotel Company carries an experience excellence mystique. Inspired by the company's namesake, Cesar Ritz (who said "the customer is always right"), the brand continues to be synonymous with luxurious and nurturing guest experiences.
We came across an article describing five lessons on fostering experience excellence by Joseph Michelli, Ph.D. What can you learn from these five lessons?
So let's explore a summary of the five lessons on fostering service excellence and elevated experiences. We encourage you to review the entire article
Define and Refine – Take the time to define and consistently drive the behaviors needed to deliver extraordinary human experiences. Those behaviors and service values are captured in Ritz-Carlton's "Gold Standards." Those standards are presented on a "credo card," which is part of a team member's uniform. These Gold Standards are reviewed at the start of every shift in a process called "daily line-up."
Empower Through Trust – Don't hire with haste; instead, select for talent. While it's important to find people to provide service, it's also essential not to find the wrong people. Companies like the Ritz-Carlton patiently wait to select prospective team members with service talent (assessed through behavioral interviewing and formal testing). Leaders then develop that talent through extensive service training. (We have a blog post here on the importance of training.) This approach has enabled the Ritz-Carlton to become an employer of choice for people who want to bring their service talent to an industry leader.
It's Not About You – The Ritz-Carlton teaches that "service professionalism" is a longstanding and noble pursuit. It shouldn't be confused with servitude. Leaders at the Ritz-Carlton emphasize how service professionalism is a win for all.
Deliver Wow – At the Ritz-Carlton, customer satisfaction is table stakes. To deliver value that exceeds the expectations of discerning guests, the ladies and gentlemen of the Ritz-Carlton must act to ensure that the Ritz-Carlton is a place where the genuine care and comfort of guests is our highest mission.
Leave a Lasting Footprint – Ritz-Carlton team members understand that they are part of a tradition built by exceptional service professionals like Cesar Ritz and Horst Shultze (founder of the modern-day Ritz-Carlton and author of Excellence Wins).
May these Ritz-Carlton lessons support your efforts to create loyalty-building experiences for those you serve!
James P. Randisi, President of Randisi & Associates, Inc., has since 1999 been helping employers protect their clients, workforce and reputation through implementation of employment screening and drug testing programs. This post does not constitute legal advice. Randisi & Associates, Inc. is not a law firm. Always contact competent employment legal counsel. To learn more about inspecting what you are expecting, Mr. Randisi can be contacted by phone at 410.494.0232 or Email: info@randisiandassociates.com or the website at randisiandassociates.com