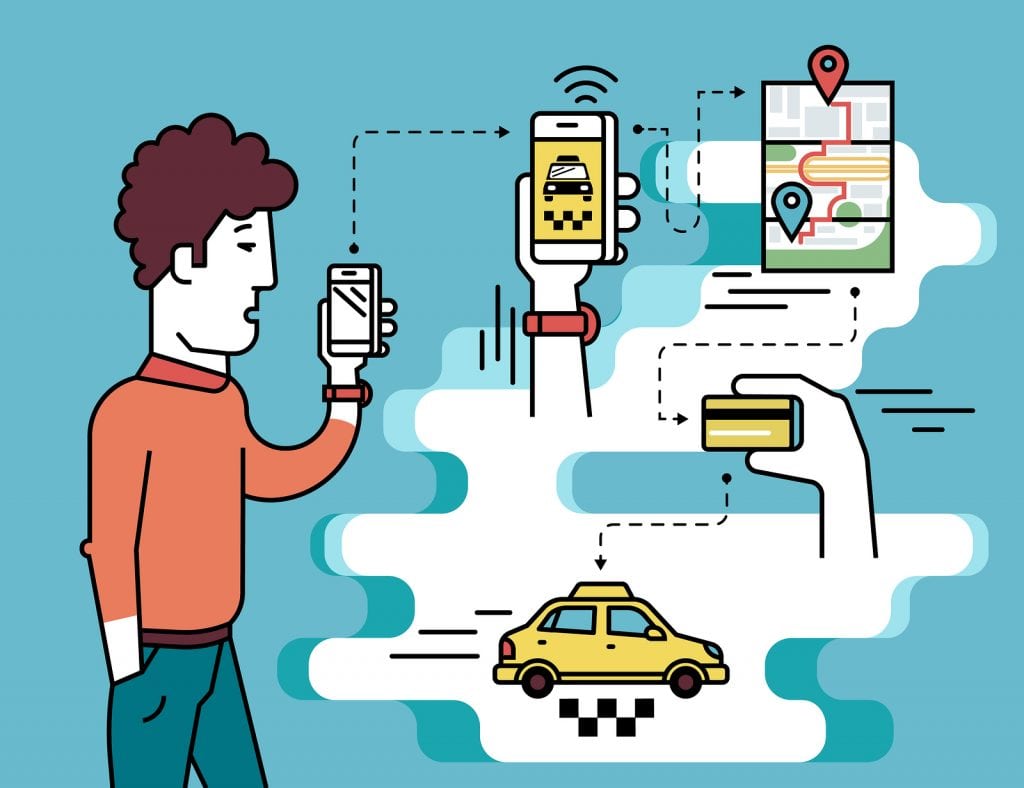 The Good News is Uber is screening drivers. The Bad News is that Uber is probably not doing enough.
The shooting deaths of six people in Kalamazoo, Michigan – where the alleged gunman supposedly picked up fares while working as an Uber driver during the killing spree – raises questions about personal safety where people use software applications to purchase a host of services. We want to state clearly that the alleged gunman — who is facing murder, assault and firearms charges — apparently had no criminal record, so a background check would not have helped exclude him. The purpose of this article is to highlight the steps Uber does take, comment on the thoroughness of those steps and list steps that Uber does not take.
According to Uber's web site in the Driver screening section they state:
"All drivers in the US must provide their license and vehicle documentation before being able to drive with Uber. They're also required to go through a pre-screening process that includes a review of their motor vehicle records and a search through criminal records at the county, state, and federal levels."
In our opinion this statement from Uber really doesn't clearly list the steps they take. So we found this description of the steps that Uber takes in an article describing an action by the district attorneys of San Francisco and Los Angeles who said that Uber had failed to detect the criminal records of 25 drivers it had hired in the two cities.
They run a social security trace to identify addresses associated with the potential driver's name during the past seven years, and then a criminal background check to search for his or her name and addresses in a series of national, state and local databases for convictions in the last seven years. These include the National Sex Offender Registry, National Criminal Search and several different databases used to flag suspected terrorists. Upon identifying a potential criminal record, the background check provider sends someone to review the record in-person at the relevant courthouse or, if possible, pulls the record digitally.
First Flaw – The key statement in this description is the fact that Uber first consults databases and then confirms database hits at the local jurisdictional level. But, they apparently do not research criminal conviction records in the addresses provided by the applicant.
That is a big difference. We have written in an earlier blog post  about the dangers of ONLY researching criminal convictions in databases. We believe Database Searches are excellent SECONDARY sources for casting a wide but shallow net across the country. But databases are inherently limited in that many jurisdictions follow different reporting methods and information is not always timely and accurate as desired.
Second Flaw – The civil suit claims Uber has misled consumers by advertising "industry-leading" driver screening practices. Taxi licensing commissions typically use a background-check service called Live Scan, which takes drivers' fingerprints, whereas Uber uses services provided by the companies Accurate and/or Checkr. We want to highlight the apparent conflict between what Uber states they do in an investigation and then leading consumers to think it is the same as the industry driver screening practices that include an FBI fingerprint search.
Third Flaw – What about drug testing Uber drivers on a random basis? There was no mention of drug testing on the Uber web site. Don't you want to be assured that your driver isn't using drugs? Without a random drug test program an organization can't be sure that their representatives aren't using illegal drugs? A random drug test program sends a powerful message to the population of Uber drivers that drug use won't be tolerated. The economics of random drug testing can be managed so that a minimum amount of random testing yields the highest benefit. And, since Uber drivers are independent contractors making supposedly thousands of dollars a month a $40 drug test once per year should be easily absorbed by the Uber driver.