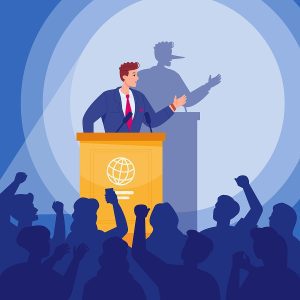 Recently, the Federal Trade Commission (FTC) took steps to require two different Consumer Reporting Agencies (CRAs) to pay a total of $5.8 Million due to deceitful practices. This ruling demonstrates how consumer criminal records and background information can be twisted in the name of getting background checks done as quickly and efficiently as possible.
We recently highlighted the option for quick turnaround on your background checks or accurate background checks, and this FTC ruling highlights how various CRAs can take dangerous shortcuts when they prioritize speed as the most important factor. While it can be frustrating to feel like your hiring process is dragging on due to waiting on background information, it is much more important to ensure that they are accurate.
At Randisi & Associates, Inc., we take our obligations under the Fair Credit Reporting Act (FCRA) very seriously. The promises of some CRAs to deliver background information at breakneck speed can be tempting, but they also often supply false or outdated information that could completely change whether you'd like to move forward in the hiring process.
As part of the case, the FTC is requiring TruthFinder and Instant Checkmate to pay $5.8 million due to their deceitful practices. These companies repeatedly told consumers false information about whether or not they had a criminal record. Additionally, these companies violated the FCRA by functioning as a consumer reporting agency without taking the steps to ensure that the information they are reporting is timely and correct.
The FTC hopes that, by taking action, large companies providing consumer reporting will think twice about their deceitful practices. Additionally, if reports are being marketed as a tool for employment or tenant screening, the company must follow the strict guidelines outlined in the FCRA. The inaccurate information that may have been supplied to landlords, companies, and individuals likely led to decisions that would not have been made otherwise.
James P. Randisi, President of Randisi & Associates, Inc., has been helping employers protect their clients, workforce and reputation through implementation of employment screening and drug testing programs since 1999. This post does not constitute legal advice. Randisi & Associates, Inc. is not a law firm. Always contact competent employment legal counsel. To learn more about the rights of employees who test positive for marijuana, Mr. Randisi can be contacted by phone at 410.494.0232 or Email: info@randisiandassociates.com or the website at randisiandassociates.com