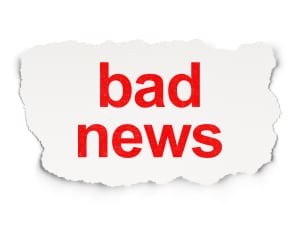 Another company found guilty of not obtaining an authorization to conduct criminal a background check. And the company was found guilty of not sending pre-adverse action letters. These steps are so easy to do. Why risk paying a settlement of hundreds of thousands of dollars for not complying. Call us to find out how easy compliance can be accomplished.
Basic Requirements of Fair Credit Reporting Act (Click Here for FTC Guidance)
When the FCRA applies, employers must satisfy these requirements for using consumer reports through a third-party agency:
Summary of their rights
Written disclosure – Written disclosure to the job applicant or employee must be provided before the report is obtained. The disclosure may not be made in a job application or an employee handbook, Kennedy noted.
Written authorization – Also, the employer must obtain written authorization from the applicant or employee. Continued employment may be conditioned on whether an employee consents to an employer's procurement of a consumer report.
An employer may not combine the disclosure and the authorization
Certification – The employer must certify to the consumer reporting agency that FCRA requirements have been followed.
Pre-Adverse Action Letter – If any adverse action is to be taken based on the consumer report, a copy of the report and a summary of the consumer's rights will be provided to the consumer.
Contact information for the consumer reporting agency – An explanation of the applicant's or employee's rights under the FCRA to obtain a free copy of the consumer report from the consumer reporting agency and to dispute with the agency the accuracy or completeness of the report.
Adverse Action Letter – Notice of the adverse action that has occurred. Upon taking an adverse action based on the report, the employer must provide a second, separate notice (ADVERSE ACTION LETTER) to the job applicant or employee, even though this might seem redundant and counterintuitive, he added. The notice of adverse action must contain a statement that the consumer reporting agency did not make the adverse decision and cannot explain why that decision was made.
A New Jersey federal court on May 29 approved an $870,500 settlement agreement between New Jersey-based New England Motor Freight and a group of 7,000 truck drivers who alleged in a 2012 lawsuit that the carrier denied them employment after conducting criminal background checks and obtaining credit reports and driver history records without their authorization. Click Here for the Full Article at Transport Topics MCE
"We were advised that some of the procedures that we were following did not follow the protocol of the Fair Credit Reporting Act," Thomas Connery, chief operating officer of New England Motor Freight, told Transport Topics. "We have since identified and corrected these deficiencies in our processes."