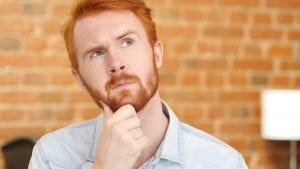 Do you know how, or even if, your consumer reporting agency is complying with the Fair Credit Reporting Act (FCRA) when it comes to communicating potentially adverse information? This is important to know particularly if information from a public database is the source.
Recently a large consumer reporting agency agreed to a $3.3 million settlement 3.3 Million Dollar Settlement CRA Violations Filed 05-17-2018  in a class action lawsuit alleging they violated the Fair Credit Reporting Act with regard to consumer reports procured for employment purposes.
This is not the first instance a consumer reporting agency has failed to comply. We have another example of a $1.4 Million settlement noted in an earlier blog post.
OVERVIEW
In this $3.3 Million situation, the consumer reporting agency's client was not involved in the settlement. However, that is not to say that a company receiving the information from a consumer reporting agency might not be involved in the future. A judge may hold that a company receiving the adverse information should have known the non-compliance of their consumer reporting agency.
Specifically, consumer reporting agencies are allowed two options when reporting potentially adverse information from a public database. It was alleged by the plaintiff in this case that the consumer reporting agency did neither.
OPTIONS AVAILABLE TO A CONSUMER REPORTING AGENCY
The requirements of 15 U.S.C. § 1681k.
Section 1681k concerns matters of public record gathered and included in a consumer report for employment purposes. It provides in relevant part that:
(a)          A consumer reporting agency which furnishes a consumer report for employment purposes and which for that purpose compiles and reports items of information on consumers which are matters of public record and are likely to have an adverse effect upon a consumer's ability to obtain employment shall—
(1)          at the time such public record information is reported to the user of such consumer report, notify the consumer of the fact that public record information is being reported by the consumer reporting agency, together with the name and address of the person to whom such information is being reported; or
(2)          maintain strict procedures designed to insure that whenever public record information which is likely to have an adverse effect on a consumer's ability to obtain employment is reported it is complete and up to date. For purposes of this paragraph, items of public record relating to arrests, indictments, convictions, suits, tax liens, and outstanding judgments shall be considered up to date if the current public record status of the item at the time of the report is reported.
The law provides communication in accord with the first bullet above i.e. merely sending a notice. We believe this is neither fair to the company requesting the report nor to the applicant. We consider this to be a shortcut in handling potentially adverse information. While the law provides this option, we prefer the second, i.e. confirming the accuracy of any arrest or criminal conviction information at a local jurisdictional level.  This is because later in the statute, specifically Section 1681e there is a requirement that provides:
(b)          Whenever a consumer reporting agency prepares a consumer report it shall follow reasonable procedures to assume maximum possible accuracy of the information concerning the individual about whom the report relates.
OUR PROCEDURES AND PROMISE TO OUR CLIENTS  
In our discussions with prospect companies, many times we are told that the provider is providing criminal conviction very quickly. When we hear this, we know that the screening provider is merely providing information from a multi-jurisdictional database without confirming adverse information e.g. criminal convictions and arrest records. Randisi & Associates, Inc. is a member of Concerned CRAs, a background check consumer protection group with 200 members. Consumer Reporting Agencies (CRAs) that participate in Concerned CRAs pledge to verify the accuracy of information provided and avoid offshoring Americans' personal information. We never use databases as a primary source of information only to report what is in the database to the consumer. To learn more, visit Concerned CRAs  .