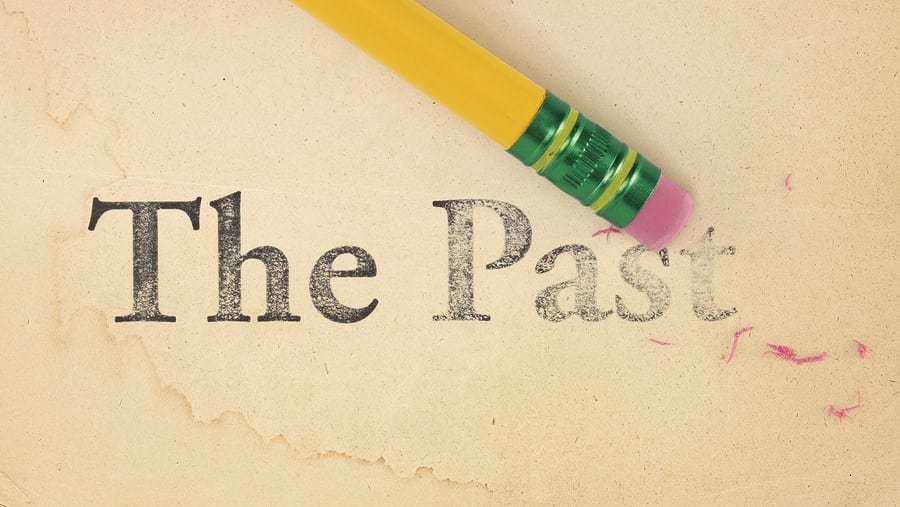 Expunged criminal records and their applicability in making a hiring decision have come up in a recent lawsuit filed by two individuals against the Los Angeles Unified School District (LAUSD).
California Labor Code states that employers cannot use convictions that have been judicially dismissed or ordered sealed as a factor in determining whether to hire a job candidate, according to the complaint.
What went wrong?
We have written before about the inherent inaccuracies of relying on fingerprint records from the National Crime Information Center NCIC. There are many reasons why information in the NCIC fingerprint database is inaccurate.
These previous blog posts highlight that the error rate may be as high as 30% or more. GAO recommends additional actions to correct FBI criminal records   AND Is FBI Criminal Database 100% accurate? Want to know why it isn't? Want to know what to do?
Since NCIC fingerprint records can be so inaccurate, an employer should consider fingerprint records the same way any information is received from a database. What do we mean? Convictions indicated in these records should be confirmed at the source i.e. county or state repository records. Had the LAUSD done so, they would have realized that the convictions were expunged and thus non-actionable for employment decisions.
Even if the criminal convictions were NOT EXPUNGED.
We have a blog post summarizing responsibilities under the EEOC guidelines. The LAUSD clearly did not follow EEOC guidelines in using criminal convictions. In both cases, age at time of offense, applicability to essential functions of the job and intervening efforts at rehabilitation were clearly ignored and no opportunity for an individualized assessment.
In order to prevent the potentially discriminatory impact of criminal records on the hiring process, employers are instructed to inform applicants through writing, by telephone, or in person that they may be excluded because of past criminal conduct, and provide them with an opportunity to demonstrate that the exclusion does not properly apply to them. According to the agency, some factors to consider when conducting an individualized assessment include:
Additional facts or circumstances surrounding the offense.
Age at the time of the offense or the time of release.
Evidence that the individual performed the same type of work post-conviction with no known incidents of criminal conduct.
Employment history before and after the offense.
Rehabilitation efforts.
Employment or character references along with any other information regarding fitness for the particular position.
Plaintiff Jane Roe
Plaintiff Jane Roe has one conviction, for credit card fraud when she was 19, in 2006. It was reduced to a misdemeanor and then dismissed 2011. Since then she has earned a bachelor's degree in behavioral sciences, a master's degree in sociology and a teaching certificate and is in the first year of a doctoral program in education.
The district hired her as a science teacher in June 2014. She was fingerprinted for a criminal history background check the next month. Roe started her job at the middle school on Aug. 11, 2014, before the background check results had come in. Two weeks later, the district "informed Roe that she was ineligible to work for LAUSD based on her background check result," she says in the complaint. The district never provided her with a copy of her background check, but she believes it disclosed her expunged misdemeanor conviction. She says she was not given a reason for her firing, nor notice that she has the right to appeal.
Plaintiff John Doe
John Doe was convicted of multiple misdemeanors between 1986 and 2004. "As part of court-ordered programs, Doe successfully completed anger management classes in 2004. As a result, it has been more than a decade since his last conviction. He has devoted his life to his parenting obligations, including care for his daughter during her treatment for leukemia," he says in the complaint. Doe graduated from Los Angeles Trade Tech College and is skilled in maintenance work.
With help from A New Way of Life Reentry Project, he was able to have all of his convictions set aside and dismissed in 2013, Doe says. With his newly expunged record, he applied for a job with LAUSD as a maintenance worker, which would have been his first stable paycheck with regular hours. He was fingerprinted and the district obtained a copy of his rap sheet. He was not given a copy of the rap sheet but he believes it disclosed his expunged misdemeanor convictions. "At no time was Doe given an opportunity to present any evidence of mitigation, rehabilitation, relevance of the expunged convictions to the job position, or the nature of his original convictions," he says. "LAUSD rejected Doe's employment application based in whole or in part on information obtained from his DOJ rap sheet," the complaint states.