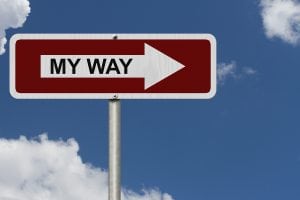 To enforce a fingerprint record or allow a name/date of birth/address criminal record search was a question faced by the Public Service Commission of Maryland in late 2016.  Rasier and Lyft filed both filed with the Public Service Commission of Maryland a Petition  to waive applicable fingerprint-based background check requirements in lieu of their current investigation process.
Their decision – the Commission approves an alternative process for Rasier and Lyft.
Our objective in writing this post is to illustrate there is no perfect way to perform a background investigation for criminal convictions. And, highlight that a name and social security number based system is as good, and perhaps better, than a fingerprint record search.
If there is one fact that all parties agreed on in this proceeding, it is that no background check is perfect. Assembly has recognized the possibility that the processes employed by Rasier and Lyft may in fact be as comprehensive and accurate.
Let's take a closer look at the arguments and we will comment accordingly.
How Rasier and Lyft currently perform criminal conviction searches.
Rasier, through their consumer reporting agency, validates the social security number with Social Security Administration information and performs a social security trace to discover all names as well as dates of birth and address history associated with the social security number. A wide variety of commercially available databases are used to identify any other name variations and addresses, and if any suspicious activity is uncovered it does not resume its process unless and until the applicant resolves the issue with Rasier. Their background check involves a multi-state, multi-jurisdictional search of more than 1,700 data sources to identify any county where an applicant may have committed a crime.
Lyft, through their consumer reporting agency, uses an applicant's name, social security number, and date of birth to search a variety of data sources, beginning with a social security number trace that produces a 7-10 year history of past and present applicant addresses. Those addresses are used to search criminal offenses at the county level, including every county in Maryland.
Rasier reruns its Maryland background checks and motor vehicle record checks every year.  
Many employers will conduct random drug tests of their employee population. And, this is a best practice to defend against negligent retention. You don't want to be in front of a plaintiff attorney who is asking why you don't care about the potential harm an employee may inflict on the public by not conducting random drug testing.
Many firms do not consider performing a criminal records search on their employee population. This likewise is a best practice against a negligent retention lawsuit. You want to be aware of and take appropriate action against an employee who has exhibited unacceptable behavior that may pose a danger to your clients, fellow employees and the public.
Objections against a fingerprint search through the Criminal Justice Information System (CJIS)
Rasier first maintains that CJIS checks are substantially flawed and inaccurate, noting that fingerprint-based checks are inappropriate screens for work opportunities, and that the relevant government repositories are neither comprehensive nor accurate. Also, background checks conducted by its third-party provider are more comprehensive and accurate than CJIS checks because 1) flaws and gaps in the CJIS process are solved by searching more than 1,700 data sources and then confirming results from relevant court records; and 2) uses a process that accounts for all relevant crimes and dispositions.
Lyft argues that its use of a third-party commercial background check provider is at least as accurate as CJIS checks, because its process employs multiple layers of authentication, including in-person verification of applicant identities with a government-issued photo ID prior to running the check.  Lyft further maintains that because their provider directly searches databases and records that CJIS checks do not, their checks are capable of retrieving criminal history that a fingerprint-based check cannot, making them more comprehensive and accurate than CJIS checks. Lyft maintains CJIS checks are incomplete and inaccurate because they primarily rely on criminal records that have been successfully associated with a fingerprint obtained at arrest, and because the national records provided by the FBI only include certain types of offenses and have suffered from reporting deficiencies by participating states. Lyft also argues that the continuous criminal history updates provided by CJIS are of limited utility because they are limited to Maryland, do not include traffic convictions, and almost never result in dispositive action against a licensee until an individual is convicted.