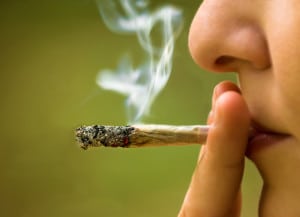 The recent Illinois law legalizing recreational use of marijuana does not prevent an employer from adopting a zero tolerance for marijuana in the workplace and from disciplining an employee or terminating an employee for violating the employer's employment workplace drug policy.
Frequently we hear of employers becoming frustrated with many states legalizing the recreational use of marijuana. And, as frequently, we remind employers that, to our knowledge, an employer is not required to accept an individual to operate in a job whose description jeopardizes the safety of others or negative impacts the accurate performance of a crucially important activity.
A previous blog post discusses the importance of establishing a link between the job's essential functions and the reason why impairment will not be tolerated. In the drug testing arena, job descriptions establish a link between the job's essential functions and why your firm's policy of unacceptable behavior can include evidence of current impairment for alcohol and illegal drugs. The job description process also allows identification of safety-sensitive positions. Safety-sensitive positions are positions whose activities could threaten or harm members of the public and work associates if conducted by someone under the influence of drugs or alcohol.
Page 6 of a summary of the major elements of Illinois HB 1438 Cannabis Regulation and Tax Act reads as follows:
Nothing in the Act prohibits employers from adopting reasonable zero tolerance or drug free workplace policies, or employment policies concerning drug testing, smoking, consumption, storage, or use of cannabis in the workplace or while on call provided that the policy is applied in a nondiscriminatory manner.
Nothing in the Act limits or prevents an employer from disciplining an employee or terminating employment of an employee for violating an employer's employment policies or workplace drug policy.
James P. Randisi, President of Randisi & Associates, Inc., has since 1995 been helping employers protect their clients, workforce and reputation through implementation of employment screening and drug testing programs. Mr. Randisi can be contacted by phone at 410.494.0232 or Email: info@randisiandassociates.com or the website at www.randisiandassociates.com. This post does not constitute legal advice. Randisi & Associates, Inc. is not a law firm. Always contact competent employment legal counsel.