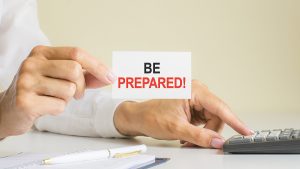 We receive questions frequently from clients asking about how to handle marijuana in the workplace. We recently came across an excellent article by Ogletree Deakins, Atlanta, a legal firm with an HR focus. that addresses the issues.
This blog post lists some of the more crucial points. However, we encourage you to read the article. It is a quick read. And we also strongly encourage you to seek the advice of competent legal counsel in this area of employment practices.
Brief summary of points in the article:
On the one hand, employers want to keep their workplaces safe and free of impaired workers. However, employers also must be able to run their businesses and have enough workers to do so. Adding to this conundrum is the rapidly spreading and constantly evolving nature of marijuana legalization laws.
Marijuana legalization has exploded. In 2020 and 2021, employers should expect these developments to continue in the next few years, thus creating a difficult patchwork of widely variable state-specific laws.
Marijuana and the workplace — Isn't this just a drug testing issue? In a word, no. While seemingly narrow in scope, the topic is much broader than most employers realize and there are many sub-topics that fall under the umbrella of marijuana and the workplace. This list includes, but is not limited to, compliance with marijuana legalization laws themselves, drug testing, disability accommodation, workplace safety, workers' compensation, compliance with federal regulations and laws, government contractor considerations, unemployment benefits and compliance with lawful off-duty conduct laws.
With marijuana legalization, state laws vary widely. Some states have legalized marijuana for medical purposes only, some have legalized for both medical and recreational use, and, while now the minority, some have not legalized marijuana for any purpose. It is important for employers to understand the relevant employment issues for both medical and recreational marijuana states.
Medical marijuana laws fall into one of two categories:
Those that contain express employment protections for medical marijuana cardholders. Those that do not.
In states that fall into the first category, employers must remain mindful that taking adverse employment action — e.g., withdrawal of a job offer or termination — against a medical marijuana cardholder may trigger a legal claim for violation of the medical marijuana law itself. And, in any medical marijuana state, employers must remain mindful of the possibility of a disability claim.
Employers now must recognize that recreational marijuana users, in addition to medical marijuana cardholders, may have workplace protections.
Wait … isn't marijuana still illegal? Marijuana remains a schedule I substance under the federal Controlled Substances Act (CSA). However, courts have routinely determined that the CSA does not supersede state marijuana laws.
However, employers should recognize that there is a difference between the CSA and certain federal regulations that expressly require drug testing and adverse action based on positive tests. An example would be federal regulations governing Department of Transportation (DOT) drivers.
Employers should recognize that no marijuana law allows for workplace impairment. Employers should continue to maintain reasonable suspicion testing for marijuana and any other substance and should train supervisors on how to spot and document impairment on a reasonable suspicion checklist.
Employers also should:
Review their drug-free workplace or testing policies and determine whether updates are needed.
Develop a plan on how to handle marijuana issues in the workplace, which should start with elevating all such issues to legal counsel or high-level human resources.
Develop a method to be able to stay current with the ever-changing status of state marijuana laws.
James P. Randisi, President of Randisi & Associates, Inc., has since 1999 been helping employers protect their clients, workforce and reputation through implementation employment screening and drug testing programs. This post does not constitute legal advice. Randisi & Associates, Inc. is not a law firm. Always contact competent employment legal counsel. Mr. Randisi can be contacted by phone at 410.494.0232 or Email: info@randisiandassociates.com or the website at randisiandassociates.com