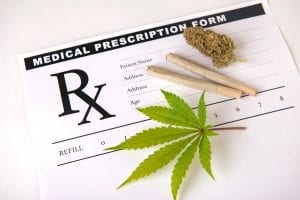 Alongside the increase in medical marijuana use nationally, there has been an increase in the number of job applicants and employees who are suing businesses for discrimination after being fired or not hired as a result. A recent article delved into the increase in medical marijuana use and the complications that it can present to businesses like yours.
The article mentions that cases relating to discrimination in hiring or firing due to medical marijuana use initially favored the employers, but things started to change in 2017, when courts started to rule that medical marijuana usage should be considered comparable to prescription drug usage. This means that if an employee would be allowed to use prescription drugs in accordance with the label instructions, the law might consider medical marijuana to be the same.
Another highlight from the article is as 33 states and the District of Columbia now have some form of medical marijuana laws on the books, this is a complex issue since the drug is still illegal under federal law. First, let's consider positions that are not safety-sensitive. In these cases, it's best that businesses handle employees that have medical marijuana prescriptions the same as those who need accommodations from the Americans with Disabilities Act. What would reasonable accommodation look like in your situation? This can also prevent job-site usage while still being in accordance with the law. Another precedent can be found in Arizona, where the law specifically prohibits businesses from taking adverse action against employees with a medical marijuana prescription providing that they do not come to work impaired.
While marijuana is legal in many states, in the past we detailed the similarities between the substance and alcohol.
In general, we suggest that employers treat marijuana usage similar to alcohol in that employees should not be intoxicated on the job. Talk with your employees to see if there is another disability underlying their usage that you can provide accommodation for.
When thinking about an increase in medical marijuana in your workplace, you should start by developing any links between a job's essential functions and whether or not an employee testing positive would prevent them from performing those essential functions. There are more safety-sensitive positions than you might think. Take a look at this list that the state of Connecticut utilizes! Staying on top of the law and having proactive discussions with your employees is essential.
James P. Randisi, President of Randisi & Associates, Inc., has since 1999 been helping employers protect their clients, workforce and reputation through implementation of employment screening and drug testing programs. This post does not constitute legal advice. Randisi & Associates, Inc. is not a law firm. Always contact competent employment legal counsel. Mr. Randisi can be contacted by phone at 410.494.0232 or Email: info@randisiandassociates.com or the website at randisiandassociates.com