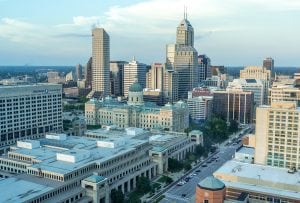 Indiana enables employers to use criminal history and prohibits local Ban the Box Laws
Indiana brings some order to the chaos surrounding the use of criminal history information by employers in the employment process. Basically the state prohibits any political subdivision from passing laws that prohibit an employer from using criminal history information to the extent allowed by federal and state laws.
Without such rules in place, any political subdivision would be free to pass a law regarding the use of criminal convictions in the employment process. In addition to almost 30 states there are approximately 150 cities and counties that have their own laws. The result is utter chaos when an employer tries to comply with myriad sets of laws in this area.
Section 3.2 of the law goes so far as to allow employers to make criminal history inquiries at the time an individual makes an initial application.
Section 4 of the law even provides some statutory immunity for an employer thus providing employers with some inducement to hiring ex-offenders.
Perhaps your state could pass such a law with enough participation by other employers.
The law can be found here