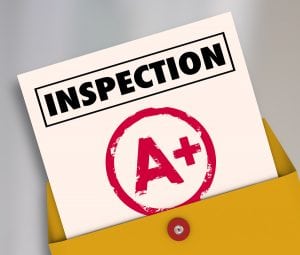 Inspect what you expect when it comes to the type of person you bring into your workforce. We think it is crucial that you avoid people who are currently using illegal substances. That means drug testing on a pre-employment basis. Also crucial is assuring that employees are not using illegal drugs particularly if they operate any type of safety sensitive equipment. Safety sensitive equipment doesn't mean just tractor trailers and large cranes. It means any employee operating a  motor vehicle or other modes of transportation, heavy equipment operation, sharps work e.g. knives, box cutters, needles, and tasks involving high levels of cognitive function and judgment. Assuring current employees can't injure a co-worker or member of the public then means a random drug testing policy along with reasonable suspicion and return to work situations.
And, in our opinion, an employee who drives for your firm is in a safety-sensitive position. They are in a position to injure and even kill members of the public while operating the automobile. And, if they are under the influence of an illegal substance at the time of the accident you may be in front of a plaintiff attorney trying to explain why you don't have a random drug testing program.
A federal study,  mentioned in this article,  estimated that prescription opioid abuse cost the economy $78.5 billion in 2013. But that does not capture the broader effect on businesses from factors like lost productivity, according to Curtis S. Florence, who led the research for the National Center for Injury Prevention and Control.
"That's definitely a conservative estimate," Mr. Florence said. "It's very hard to measure how it affects employers, but if we could, it would be in addition to what we see here."
Randisi & Associates, Inc. would be happy to discuss how easy it is to implement a drug testing program and how such a program could save your firm tens of thousands of dollars.
Recently a couple of articles discussing the dilemma of employers trying to find applicants who are drug free have come to our attention. We highlight some of the comments from these articles and provide a reference to the articles below to illustrate the state of affairs for employers:
An article in the New York Times  contained the following comments:
"Our main competitor in Germany can get things done more quickly because they have a better labor pool," said Michael J. Sherwin, chief executive of the 123-year-old manufacturer. "We are always looking for people and have standard ads at all times, but at least 25 percent fail the drug tests."
Michael J. Sherwin is chief executive of Columbiana Boiler.  "Steel weighing about 30,000 pounds is lifted by a crane at Columbiana Boiler.  "If something goes wrong, it won't hurt our workers. It'll kill them," Mr. Sherwin said. "And that's why we can't take any risks with drugs."
Even as many states decriminalize recreational marijuana use, or allow access by prescription for medical use, "relaxing drug policies isn't an option for manufacturers in terms of insurance and liability," said Edmond C. O'Neal of Northeast Indiana Works, a nonprofit group that provides education and skills training.
"We are talking to employers every day, and they tell us they are having more and more trouble finding people who can pass a drug test," he said. "I've heard kids say pot isn't a drug. It may not be, but pot will prevent you from getting a job."
A possible solution?
Regina Mitchell, a co-owner of Warren Fabricating & Machining, started an apprentice program at that company to enlarge the hiring pool. At Warren Fabricating & Machining in Hubbard, Ohio, where at least four out of 10 applicants test positive for drug use, Regina Mitchell, a co-owner, has a workaround. She set up an apprentice program, enlarging her hiring pool by de-emphasizing experience or existing skills. "It takes more time and money to train and evaluate someone, but I can have confidence the person is drug-free, comes to work on time and won't call in sick," Ms. Mitchell said. Of the applicants who test positive at her company, Ms. Mitchell said, half fail because of marijuana use, with opiates and other harder drugs accounting for the remainder.
Another article at MSN highlights employer frustrations with the drug epidemic: Companies need workers – but people keep getting high
Workers at McLane drive forklifts and load hefty boxes into trucks. The grocery supplier, which runs a warehouse in Colorado, needs people who will stay alert — but prospective hires keep failing drug screens. "Some weeks this year, 90 percent of applicants would test positive for something," ruling them out for the job, said Laura Stephens, a human resources manager for the company in Denver.
In the oral fluid testing category, which picks up on recent drug use, and is typically used to test workers on the job, positive drug tests for marijuana surged about 75 percent in the United States over the past four years — from 5.1 percent in 2013 to 8.9 percent in 2016, according to Quest. The data show smaller increases in urine and hair testing (a 4.2 percent increase over the past year).
And yet another article addressing employer frustrations – Wanted: New Mexicans Who Can Pass a Drug Test
Wayne Moss, president of Innovative Moving Systems, says it can take weeks to find a job candidate who can pass a drug screening. Moss calls New Mexico's workforce drug-use problem "the white elephant in the room" among fellow small-business owners
Quest data show New Mexico's failure rate among employer-sponsored drug screenings was slightly higher than the national average, at 4.15 percent, though the trend has been a downward one since 2012's apex of 4.46 percent. Of the substances detected in the samples – marijuana is by far the most common – only amphetamines have accounted for an increasing number of failed drug tests in the past few years.
Another possible solution?
Ken Bower of the Albuquerque-based Hunter Bower Lumber said he believes he has found a solution to the issue of finding job candidates who will pass a drug test. First, he asks his current employees to recommend people who they believe would be good workers and be able to pass the test. Then, he makes the candidates pay for their own drug tests – a $55 expenditure, according to Bower – and reimburses them if they pass.
"The minute they pass, I've given them the money and they can get right to work," Bower said. "We've had some people borrow the money to take the test. But it means I find people quickly who I know will do well here."