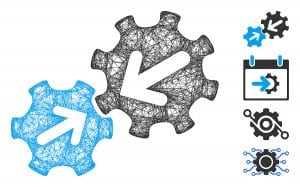 We are excited to announce a simple solution to integrate your Applicant Tracking System (ATS) with our background investigations and drug testing through Hirelink.
There is nothing worse than having to use 3-4 different software platforms to do your job. And, HR integrations are typically complicated, expensive, and time consuming.
We can now connect these hiring tools into one system instantly.
Our Hirelink interface works with virtually every ATS, HRIS, and HCM system on the market! Depending on volume, it could save you and your staff dozens of hours of work by avoiding the back and forth between your ATS and the background investigation/drug testing systems.
Hirelink provides this service through a Chrome-browser extension. The Hirelink extension will automatically detect emails and phone numbers that are on your current page inside your ATS. A brief six-minute video explaining the system is here:
https://share.vidyard.com/watch/tbbKN8KhkLavH4UJFkMUnr?
Contact us if you would like to further discuss.
Jim Randisi
410.494.0232
info@randisiandassociates.com