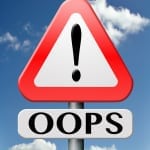 Investigate the background of people you are about to bring into your organization. Background investigations will protect your associates, your reputation and the public from harm and injury. Not doing a reasonable background investigation exposes your firm to the tort of negligent hiring.
We believe that people will behave for you as they have behaved in the past. People usually don't change. Having said that, we always advise that an employer take into account the individual's age at time of conviction, the nature of the conviction and its relation to essential duties of the job and the time since previous convictions have occurred.
Following are some examples of stories of companies that did not perform background investigations.
Uneasy with his suspicions, an individual visited the Multnomah County Courthouse where a records clerk helped him discover that the woman he'd hired to care for his 92-year-old mother-in-law was convicted last year of criminal mistreatment of an elderly person. The caretaker came highly recommended by her landlord, an old friend of the individual who hired her. For a while, it seemed to work out. The couple said they paid the caretaker $15 an hour, plus expenses for travel, groceries, medical supplies and the occasional restaurant lunch.
Then the caretaker told the hiring couple that she needed some time away to care for a sick sister in San Diego. Later, the couple was shocked to learn that Lee wasn't in San Diego. She had spent 90 days in the Washington County jail as a result of her 2010 conviction for criminal mistreatment. She was out on probation but, under a judge's order, she was prohibited from working for any elderly or dependent person.
http://www.oregonlive.com/politics/index.ssf/2011/07/oregon_family_finds_caregiver.html
A few months before she pleaded guilty to stealing $25,000 from the state as a welfare case manager, good fortune shined on the individual. She landed a new job — a better one.
Hanover Township hired her as director of its Welfare Services Department. In that role, she was given access to the bank accounts of a charity set up to feed the township's needy.
Now, more than seven years later, she is in Cook County Jail awaiting trial on charges she stole $193,000 in welfare funds, including more than $25,000 from the food charity and $9,400 from the Salvation Army. She is accused of using the money to pay dental bills and personal expenses — even supplies for her daughter's birthday. It's unclear whether any township official was aware of her pending criminal case at the time she was hired or when they found out about her subsequent conviction.
http://articles.chicagotribune.com/2011-04-12/news/ct-met-food-pantry-thefts-20110412_1_food-charity-aurea-picasso-hanover-township
A registered sex offender wore a Cookie Monster costume as he handed out fliers to children at the Mississippi Valley Fair over the weekend, police said. Police said that on Saturday he wore a full Cookie Monster costume and handed out fliers for a company called Q.C. Characters. If children wanted their pictures taken with "Cookie Monster," the individual stood for the photographs. Because of a past conviction, the individual was allowed to attend the fair but cannot work or volunteer on the fairgrounds in any capacity. He was convicted in Linn County for lascivious acts with a minor in 2005. His victim was a 7-year-old girl, records state.
If he's found guilty on the charge of sex offender prohibition of certain employment, he could face a maximum sentence of two years in prison. Both the fair management and police perform background checks on all employees who work carnival rides, and companies that rent or buy booths at the fair are expected to submit a list of employees. Q.C. Characters is a private business not associated with the fair and did not submit a list of employees for background checks.
http://qctimes.com/news/local/crime-and-courts/sex-offender-dressed-as-cookie-monster-arrested/article_19526860-c24a-11e0-b702-001cc4c002e0.html