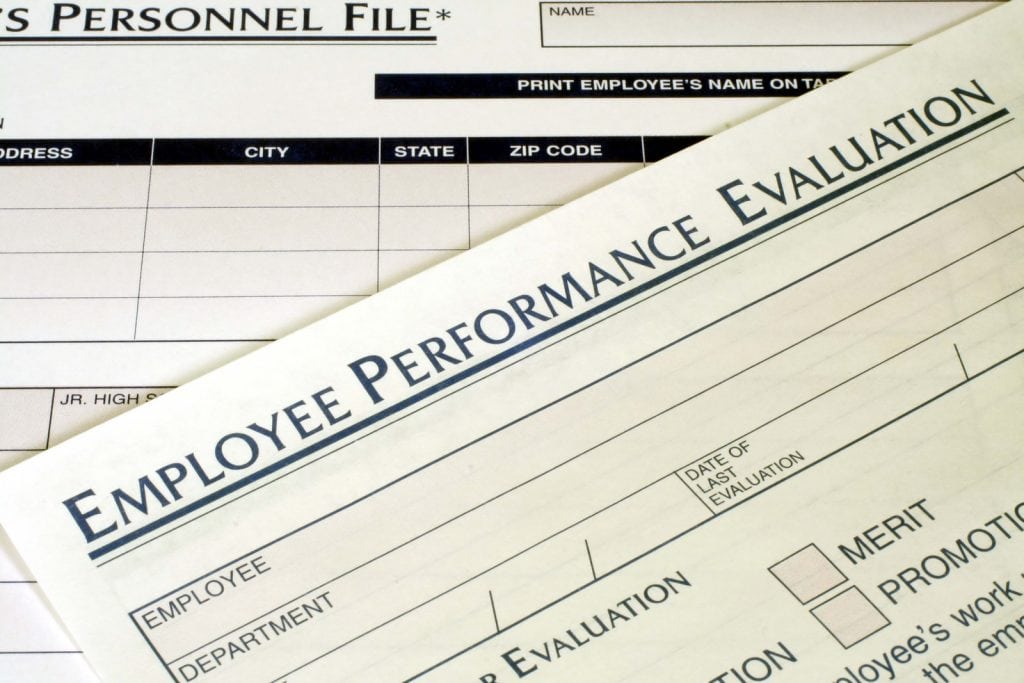 Is anyone else tired of performance reviews that use a ranking system? Everyone wants to know how they are performing on a current basis, not just once per year. Everyone wants to know how they are performing and what is expected of them.
I recently came across two articles that support my opinion. The rest of this article summarizes those articles with a "bent" toward supporting the notion that companies who treat people with respect and dignity are the companies that will succeed. Both highlighted articles focus on real-time feedback of performance and highlight the importance of making employees focus on achieving goals.
Let's review an article written by Dori Meinert in the April 2015 issue of SHRM magazine. The article talks about the "usually" dreaded performance review. At Adobe, there was an annual performance review process in place. This scale system just made employees focus on how good they looked, not how productive they were in accomplishing goals. Also, the HR team noticed a spike in voluntary turnover after the performance review. It then describes the changes made by Adobe Systems, Inc. Adobe moved from a scale system, i.e. 1 to 4, to more-frequent and informal conversations between managers and employees—minus the annual ratings. This new system allows timely feedback on performance. It is mentioned that this new method might not work for everyone. The article recommends that Human Resources Professionals at least consider a change in the performance review process.
So what happened at Adobe after the new process was implemented? To quote the article, "Work has become more collaborative, more knowledge-based and, as a result, more difficult to measure. At the same time, technological advances have made employees crave more real-time feedback." "And four years after Adobe's simplified process was introduced, employees are getting the feedback they seek in informal discussions with managers held at least every other month. "
This is a great article on performance reviews – I would suggest reading it.
And, the second article by Fran Tarkenton highlights the fact that behavior is a function of consequences.
He mentions that whatever gets your praise or a reward, you will do more of it. If something brings you punishment or criticism you will do less of it. That makes sense to me. And the Adobe method of performance reviews re-enforces that philosophy.
Fran Tarkenton summarizes his philosophy as follows:
Give regular feedback that is both timely and behavior-specific.
Tell people when they're doing a good job. Use more positive reinforcement.
When you have to give negative feedback, do it in a corrective way, not attacking or demeaning.
Teach your people to focus on the important things and improve what they're doing in those areas first and foremost.