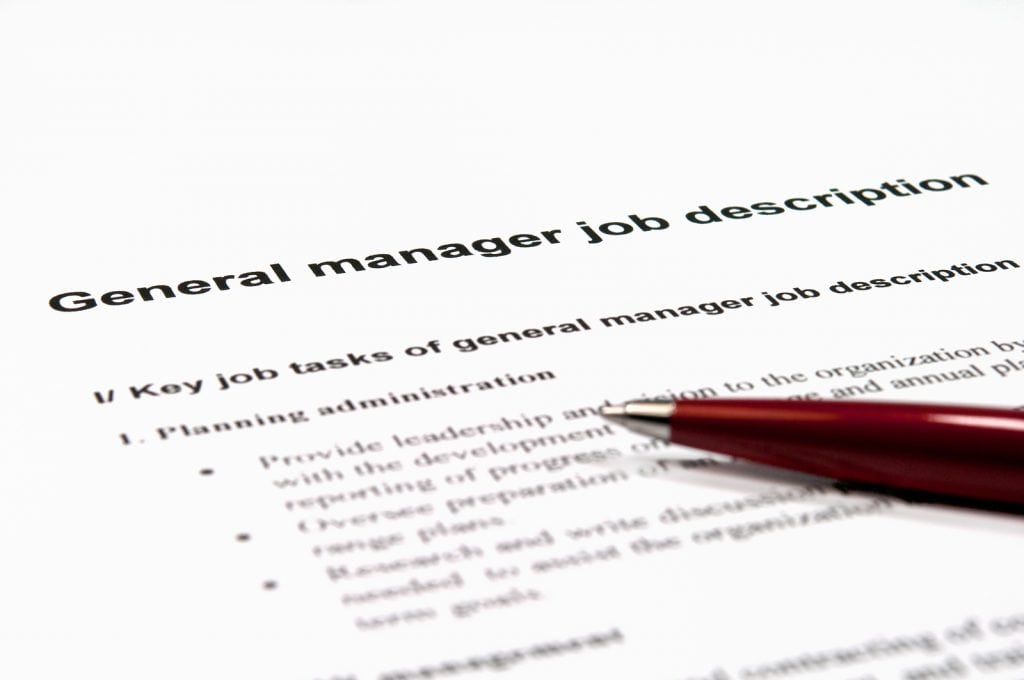 How Is a Job Description Related to Background Investigations?
(Need help developing a job description? See below!)
The first step in filling a position in the organization is determining the position description.
At the same time that the position description is selected or drafted, the employer should consider whether there are requirements (e.g., statutes or contractual agreements with third parties) or risks involved in the job that obligate the employer to screen applicants for a criminal record history.
Job descriptions are helpful to job applicants, employees, supervisors, and human resources professionals at every stage in the employment relationship — from recruitment to retirement.
In general, Job Descriptions are important for the following reasons:
Clarify and communicate responsibilities and relationships
Who is responsible for what within the Company
Define relationships among individuals and between departments and other entities
Settle grievances
Minimize conflict
Improve communication
Help the jobholder understand the responsibilities of the position. This not only enables the employee to assess the relative importance of accountability but also provides a sense of where the job fits into the company as a whole.
Provide information about the knowledge, training, education, and skills needed for each job AND PRIOR UNACCEPTABLE BEHAVIOR.
Prevent unnecessary misunderstandings by telling employees what they need to know about their jobs.
Provide the information in a completely objective and impersonal way.
Accurate job descriptions provide a basis for job evaluation, wage and salary surveys, and an equitable wage and salary structure.
Provide a basis from which to determine whether a disabled applicant is otherwise qualified for the job and, if so, to assist in determining what accommodation would be required for the applicant to be able to perform the essential functions of the position.
Communicate the essential functions of the job
When it comes to background investigations, job descriptions are a crucial first step in deciding the levels of relevance of screening procedures.
The EEOC requires that criminal conduct exclusions be based on job relatedness and business necessity. This is where development of the job description helps to identify the prior behavior that is unacceptable. By identifying the inherent risk in a position's duties, the employer can objectively identify unacceptable prior behavior.
HELP – We can provide a one-year subscription to a powerful tool called HR360 that contains guidance, counsel and job description templates. Call us at 410.494.0232 or send an email to info@randisiandassociates.com