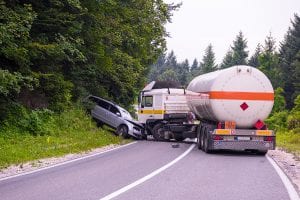 More and more states continue to legalize marijuana, creating a higher need to drug test commercial drivers. While it may be legal for these drivers to use marijuana recreationally, the use of the drug may disqualify them from operating a vehicle.
Employers Must Drug Test Commercial Drivers
This past November, the Federal Motor Carrier Safety Administration revealed that 52 percent of the more than 40,000 positive tests of commercial drivers reported as part of a drug and alcohol clearinghouse were for marijuana use.
These numbers show that commercial drivers use the drug, thus violating rules governing their license. And, more importantly, puts their employers at risk for potential lawsuits. How do employers protect themselves? Employers must drug test commercial drivers, whether they drive automobiles, vans, or 26,000 pound rigs for your firm.
Negligent claims in this area can be significant and perhaps drive your business into bankruptcy. In this previous blog post, we highlight an incident that cost a trucking firm $54 Million in damages.
The Importance of Marijuana Tests
While marijuana may be legal in some states, commercial drivers cannot use it and drive a vehicle.  Employers must implement an effective and efficient pre-employment and random drug testing program. This type of program can help defend against negligent hiring and negligent retention claims. It can also protect your fellow employees and members of the public who could be harmed by a driving working while impaired.
The Rules Going Forward
Currently, 11 states and the District of Columbia allow for the use of recreational marijuana. According to MJBizDaily another four states – New York, Connecticut, Maryland and New Mexico – could pass legislation to allow it as soon as 2021. These laws increase the likelihood that drivers could use the drug. As more states loosen the laws, employers of commercial drivers must be aware that some of their drivers will increase use of marijuana. Make sure your business is drug testing commercial drivers.
Learn More from James P Randisi and Randisi & Associates
James P. Randisi, President of Randisi & Associates, Inc., has since 1999 been helping employers protect their clients, workforce and reputation through implementation of employment screening and drug testing programs. This post does not constitute legal advice. Randisi & Associates, Inc. is not a law firm. Always contact competent employment legal counsel. Mr. Randisi can be contacted by phone at 410.494.0232 or Email: info@randisiandassociates.com or the website at randisiandassociates.com