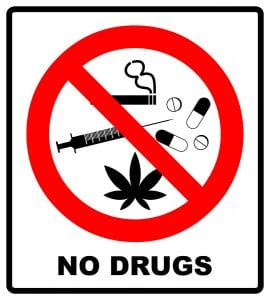 Marijuana's detrimental effects and unfulfilled promises continue to be exposed. Why is that an important statement? Because its proponents continue to make unfounded claims about its medically-healing properties and its need to be legalized. They ignore death and destruction that increased access to this drug have caused. Employers should be aware of these facts particularly when it comes to tolerating employees under its influence while performing their jobs.
Marijuana and its effects on traffic-related deaths
Case in point is the record of auto deaths in the state of Colorado as illustrated in this article by the Denver Post.
Amid a rise in Colorado auto fatalities involving marijuana, state transportation officials are surveying thousands of residents this year to better understand public attitudes toward driving under the influence of pot, with the hopes of blunting the increasingly deadly trend.  The number of marijuana-related automobile fatalities in Colorado, as measured by the drug's chief psychoactive ingredient, hit 77 in 2016, the latest in a series of sharp increases in recent years. Fifty-one of those drivers had levels of that substance, called Delta 9 THC, above the threshold for cannabis impairment under Colorado law.
There is much pressure on employers to "drop" the drug test panel for marijuana. Employers should pay close attention to the fact that this article highlights the response to a CDOT survey that indicates "just over half of marijuana users said they had gotten behind the wheel of a vehicle in the last 30 days within two hours of using the drug".
Most in US think marijuana has health benefits, despite lack of data
Americans believe marijuana is helpful in treating a variety of health problems despite a lack of available evidence supporting it, a new survey found. The results, to be published in the upcoming issue of the Annals of the Internal Medicine, show the most respondents believe smoking marijuana can help with pain management and then MS. Just under half believe it can relieve insomnia, anxiety, depression, ailments for which marijuana's efficacy and safety have not been established by scientists.
Is marijuana a medical miracle? The truth is, we still don't know. "They believe things that we have no data for," said the study's lead author, Dr Salomeh Keyhani, a professor of general internal medicine at the University of California San Francisco medical school.
So we continue to emphasize that it is most important that employers protect their co-workers, their reputation and members of the public by continuing to test applicants and employees for existence of this drug in their system. In spite of all this bluster about marijuana and how it should be legalized, we again ask this question. Does an employer whose employee has just killed a family in a vehicle and where the employee is found to be under the influence of marijuana, really want to be in front of a plaintiff lawyer being asked why they dropped the marijuana panel from their drug testing. Or being asked why the employer doesn't care enough about this exposure to have instituted a random drug test policy.