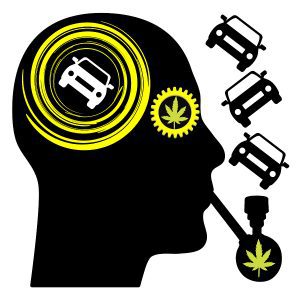 A new article from New England Biz Law is shining a light on a growing link between the use of marijuana after workplace accidents. We have covered the alarming link between the two in past blogs. As the trend continues, it is important for employers to stay vigilant.
The percentage of American employees who are testing positive for marijuana after workplace accidents has reached the highest level in 25 years based on a new report from Quest Diagnostics. This study covered over 10.6 million samples collected over the course of 2022. A whopping 7.3% of workers tested positive for the substance after an accident in the workplace, which is an increase over the 6.7% level found in 2021.
Beyond testing for marijuana after workplace accidents, levels found across the board have also increased. Non-accident-related testing rates have increased from 3.9% in 2021 to 4.3% in 2022. While some of that can be attributed to changing attitudes and laws surrounding marijuana, amphetamine positivity rates have also increased from 1.3% to 1.5%.
Employees who are under the influence of drugs or alcohol can cause injury to coworkers, visitors to your business, and the public. As an employer, you are ultimately liable for the actions of your employees through respondeat superior. Marijuana and other cannabis products that lead to a high can have a big impact on overall workplace safety, as cannabis can impair judgment, slow reaction time, and lead to unsafe situations around your workplace.
Depending on what state and industry you operate in, the laws will vary concerning whether or not your employees can use cannabis products on a recreational basis off the clock. In some states, employees cannot be disciplined for cannabis use at home, but other states allow for disciplinary actions or termination.
You may find yourself in a position with productive employees who are dealing with an addiction. As an employer, you can help these employees by providing them with resources to recover from their addiction. This can allow you to retain your exceptional employees in the long run and provide them with life-saving addiction treatment. Learn more about this process here.
The new study by Quest Diagnostics shows that employers need to maintain aggressive random drug testing and post-accident drug testing protocols to protect their employees and their businesses. Creating and maintaining a robust and safety-focused culture can help ensure the safety of everyone.
James P. Randisi, President of Randisi & Associates, Inc., has been helping employers protect their clients, workforce and reputation through implementation of employment screening and drug testing programs since 1999. This post does not constitute legal advice. Randisi & Associates, Inc. is not a law firm. Always contact competent employment legal counsel. To learn more about the rights of employees who test positive for marijuana, Mr. Randisi can be contacted by phone at 410.494.0232 or Email: info@randisiandassociates.com or the website at randisiandassociates.com