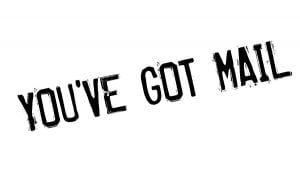 The Adverse Action Letter must be sent. FCRA regulations are clear on this requirement. But, is there a requirement that the Adverse Action Letter be received?
A Pennsylvania Court has found that an employer who sends applicants a copy of their background checks and a summary of rights under the FCRA prior to taking "adverse action" is only obligated to send the applicant these documents and whether the applicant receives them is irrelevant.
Is there a method of sending adverse action letters that documents the receipt? Read further to find out how.
Applicable citations from the case Wright-vs-Lincoln-Property-Company_Memorandum no requirement applicant receives adverse action only that it is sent are as follows:
Lemuel Wright initiated this action against Lincoln Property Company following Lincoln's revocation of an offer of employment. After extending a conditional offer of employment to Mr. Wright, Lincoln discovered through a background check that Mr. Wright's criminal history included two felony convictions and revoked its offer. Mr. Wright filed suit under the Fair Credit Reporting Act, 15 U.S.C. §§ 1681-1681(x) ("FCRA"), which requires employers using background checks to adhere to a specific set of procedures aimed at protecting applicants. Wright alleges that Lincoln violated the FCRA by failing to notify him of the first or second background checks upon which Lincoln relied to revoke its offer.
The FCRA requires that an employer "provide job applicants with their background report, summary of rights, and a 'real opportunity' to contest the contents of the background report before the employer relies on the report to take an adverse action against the applicant.
While the FCRA is silent as to the precise amount of time an employer must provide an applicant to allow him to contest a report prior to taking adverse action, Congress has been clear that "[t]he employer must … provide the consumer with a reasonable period to respond to any information in the report that the consumer disputes and with written notice of the opportunity and time period to respond." H.R. REP. 103-486. Congress focused on a five day possible floor; eight days has been deemed a "reasonable period." See Reardon v. ClosetMaid Corp., No. 2:08- CV-01730, 2013 WL 6231606, at *13 (W.D. Pa. Dec. 2, 2013).
Lincoln argues that Mr. Wright cannot establish his claim under§ 1681b(b)(3)(A) because the record shows that on June 6, 2013, a copy of Mr. Wright's in-progress criminal background report and a summary of rights under the FCRA was sent to the address where Mr. Wright lived and received mail at the time he applied for employment with Lincoln.
Mr. Wright states he never received it. The Court said that does not matter!
There is a method of sending these communications that absolutely documents their receipt. In our system, the applicant can receive an email out of our system that not only documents that the correspondence was opened but also records the IP address of the computer that opened the correspondence.