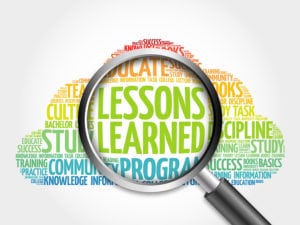 Lack of an FCRA Disclosure has cost Frito-Lay a $2.4 Million Settlement in response to a class action lawsuit. The lawsuit Frito-Lay Agrees to Pay $2.4 Million to Settle FCRA Violation alleges that the company violated the Disclosure Requirements in the Fair Credit Reporting Act [ 15 U.S.C. §§ 1681 b(b )(2)(A)] when they conducted background investigations. And, the lawsuit alleges that the company violated the Fair Credit Reporting Act in not providing a Summary of Rights [15 U.S.C. §§ 1681d(a)(l) and 1681g(c)].
Complete copy of the Fair Credit Reporting Act is here. Fair Credit Reporting Act FTC Federal Trade Commission
There were alleged similar violations of California Civil Code pertaining to the procurement of consumer reports. In particular was a failure to make proper disclosure in violation of ICRAA  (Cal. Civ. Code § 1786 et seq.)
Defendants are "persons" as defined by Section 1786.2(a) of the Investigative Consumer Reporting Agencies Act ("ICRAA").  Plaintiff and ICRAA Class members are "consumers" within the meaning Section 1786.2(b) of the ICRAA, because they are "individuals."  Section 1786.2(c) of the ICRAA defines "investigative consumer report" as: a consumer report in which information on a consumer's character, general reputation, personal characteristics, or mode of living is obtained through any means. Thus a background check qualifies as an investigative consumer report under the ICRAA.
Also, Section l785.20.5(a) of the CCRAA provides, in relevant part:
Prior to requesting a consumer credit report for employment purposes, the user of the report shall provide written notice to the person involved. The notice shall inform the person that a report will be used, and shall identify the specific basis under subdivision (a) of Section 1024.5 of the Labor Code for use of the report. The notice shall also inform the person of the source of the report.
So how easy is it to comply? Very simply, your consumer reporting agency should have a system in place to deliver these types of disclosures when the background check is ordered. This process should also include delivery of a summary of their rights under both Federal and California laws. If it doesn't, give us a call or write an email to discuss.
Jim Randisi
410.494.0232
info@randisiandassociates.com