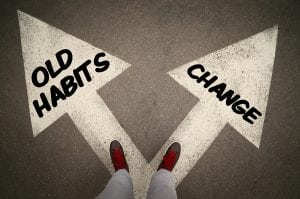 Our opinion is people "typically" won't change their behavior. The vast majority will behave for your firm as they have behaved in the past. People who falsify your employment applicant will most likely falsify company documents later. People who have exhibited unacceptable past behavior will likely continue that dangerous behavior in your employ. And people using illegal drugs will most likely continue.
While we encourage employers to follow the EEOC guidelines (outlined at the end of this article) in using criminal convictions, we strongly believe that in fact most people will behave in the future as they have behaved in the past.
Think this is a wrong assumption? Just search the internet using the terms "shooter had prior conviction".  This is just a sampling of what you will see.
Shooter had prior conviction for assault. Dateline November 6 2017
Sutherland Springs, Texas: Site of worst mass shooting in state history
While the news article highlights the fact that a prior conviction had not entered into the database, we want to highlight the fact that the individual had prior charges of assault and aggravated assault. The Air Force failed to submit information about Texas church shooting suspect Devin Kelley's convictions to the FBI, the Air Force said today.
Kelley, the gunman accused of carrying out Sunday's deadly church shooting in Sutherland Springs, Texas, that killed 26, was convicted by a military court in 2012 on charges of assault and aggravated assault on his then-wife and a child.
In 2012, he pleaded guilty to two charges of assault and battery on his then-wife and aggravated assault on his infant stepson. Five other charges that included multiple incidents in which he allegedly aimed either a loaded or unloaded firearm at his wife were withdrawn as part of the plea deal.
Kelley's conviction on the assault charges against his then-wife and a child count was a domestic violence charges.
Utah man killed in carjacking attempt had prior convictions. Dateline May 4 2015
SALT LAKE CITY (AP) — An unarmed man fatally shot during an attempted carjacking outside a Utah grocery store over the weekend had prior convictions for robbery and assault and was already being sought by police when a bystander shot him, police said Monday.
Police said 26-year-old Taulagi Matafeo of Springville was shot in the chest Saturday after he lunged for a gun pointed by a 31-year-old Orem man who intervened in the carjacking about 40 miles south of Salt Lake City.
Since 2007, Matafeo has been convicted of robbery, theft, assault and drug possession, according to Utah court records. On Saturday morning, police say he had already assaulted a woman and stolen a pickup truck when he saw another woman's SUV running with the door open about 11 a.m., police said.
Matafeo was also being sought by police on arrest warrants for felony robbery and burglary and some misdemeanor charges.
Suspect shot by deputies had multiple arrests, convictions. Dateline August 1, 2017Suspect shot by deputies had multiple arrests, convictions
KOAT learned Monday the identity of the man investigators say kidnapped a couple, then used their car to slam a deputy into a pole Friday morning. The crime spree ended with deputies shooting and killing that suspect.
Multiple law enforcement officials said the man behind the wheel of the stolen car was 37-year-old Raymond Cruz. Online court records show Cruz has a criminal history dating back to 2002 with multiple convictions.
Court records show there was a warrant issued for his arrest in May for probation violation. His prior convictions also include aggravated assault with a deadly weapon, multiple cases of auto burglary, as well as breaking and entering.
In 2008, he was also charged with kidnapping and battery against household members, but those charges were dismissed.
"The best predictor of future behavior is … past behavior"  Does the popular maxim hold water? Authored by Karen Franklin, Ph.D., is a forensic psychologist in Northern California.
Karen Franklin, in this article, attempts to dispute the fact that the best predictor of future behavior is past behavior. But, even in her article Karen Franklin contradicts the premise of her article. She ignores facts she presents in her own article that support the belief that past behavior is an indicator of future behavior.
"Only about four out of ten of those individuals judged to be at moderate to high risk of future violence go on to reoffend violently, according to research. The low base rates of violent recidivism will be working against you."
Okay, so a person is only right 40% of the time! Would Karen Franklin be willing to put her family, friends and associates at risk by hiring a person with a history of unacceptable past criminal behavior knowing that 40% of the time the hire will result in injury?
Again, Karen Franklin contradicts herself. She lists those situations where in fact someone most likely will repeat unacceptable past behavior. She writes "But this is a gross oversimplification. Psychological scientists who study human behavior agree that past behavior is a useful marker for future behavior. But only under certain specific conditions:
High-frequency, habitual behaviors are more predictive than infrequent behaviors.
Predictions work best over short time intervals.
The anticipated situation must be essentially the same as the past situation that activated the behavior.
The behavior must not have been extinguished by corrective or negative feedback.
The person must remain essentially unchanged.
The person must be fairly consistent in his or her behaviors."
Again she illustrates her inconsistency with this statement in her article, "It is true that people with a history of violence have a higher likelihood of committing violence in the future than do people who habitually turn the other cheek. Risk is especially acute for those with very extensive histories of violence across a range of situations. But this does not mean that everyone who has committed past acts of violence will continue to aggress forever (any more than someone with no prior violence is guaranteed to remain peaceable forever)."
And, later in her article she lists examples of when the maxim of past behavior indicating future may be true, "This is not to say that the maxim is entirely useless. It may work fairly well under certain limited circumstances, if all of the following hold true:
We are predicting over a relatively short time frame.
The individual has a high frequency of violence.
The violence occurs in a variety of situations.
The person is faced with the same or similar situations.
He or she has not been deterred by negative feedback.
He or she has not changed in any other significant way."
In fact, the EEOC encourages employers to take into account the factors she mentions in the above list. The EEOC requires that the age of the criminal conviction, the severity of the criminal conviction, the applicability of the criminal conviction to the essential functions of the job and how has the individual attempted to remedy their lives since the criminal conviction occurred.