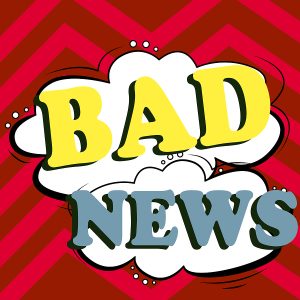 We know positive drug test results are up and marijuana testing is down from three major annual reports on substance abuse and drug testing:
The National Survey on Drug Use and Health (NSDUH) from the Substance Abuse and Mental Health Services Administration (SAMHSA),
The Drug Testing Index (DTI) from Quest Diagnostics, and
The Annual Drug Testing Industry Survey from the Current Consulting Group.
The article, available online from drugpak.com, is a must read for employers to understand the breadth of the problem with substance use. Employers should be aware of how this issue can jeopardize your firm's continued viability. Because the population is showing an increase in positivity rates, you should be aware that your employee positivity rate is probably increasing. This can expose your firm to liability suits when an under-the-influence employee injures a third party. We have below a summary of the article's major points.
It is safe to blame one main culprit for these results. Today, 39 states have made using marijuana legal for either medicinal or so-called recreational purposes. The trend to legalize marijuana corresponds precisely with the trend lines from these three major reports that indicate substance abuse is here to stay, drug testing is more necessary than ever, and the decision to drop marijuana from a company's drug-test panel is ill-advised and dangerous and costly.
SAMHSAs Report
According to the NSDUH released on October 26, 2021, substance abuse is on the rise. Key findings include:
More than 59.3 million people 12 or older used illicit drugs in 2020. This represents an increase from 57.2 million in 2019.
6 million people admitted to using marijuana in 2020. This represents an increase from 48.2 million in 2019.
3 million Americans admitted to using marijuana in the month prior to being surveyed. This represents an increase from 35.8 million the previous year.
Bottom Line: Marijuana use is up, fear of harm from using marijuana is down, and first-time marijuana users are in the millions.
Drug Testing Index
The Quest Drug Testing Index (DTI) shows a direct impact on the workplace. The rate of positive drug test results among America's workforce reached its highest rate since 2001 and was up more than 30% in the combined US workforce.
Positivity rates for marijuana in the general US workforce based on more than 6 million urine tests continued an upward climb, increasing 8.3%, the highest positivity rate ever reported in the DTI.
Bottom Line: Marijuana may not be the only drug for which workers are testing positive, but it is number one.
Current Consulting Groups Survey
All of this brings us to the results of the Current Consulting Groups 24th Annual Drug Testing Industry Survey. The legalization of marijuana continues to have a negative impact on employer's drug testing policies. When drug testing providers were asked: Have you had clients drop marijuana from their drug test panel in the last year?:
63% said yes, but not many.
15% said yes, too many.
7% said no, but they expect some to do so.
13% said no.
​Bottom Line: Too many employers appear to be intimidated by the marijuana legalization trend, thus prompting them to discontinue testing for cannabis.
​Conclusion
First, with substance abuse trends heading in the wrong direction, it would be a mistake to discontinue drug testing, particularly for reasonable suspicion and post-accident tests.
Second, the Current Consulting Groups survey also indicated a significant shift toward oral fluid drug testing. The advantages of oral fluid testing, including the ability to detect recent drug use and a window of detection that covers the entire 3- to 10-hour cannabis window of impairment, make it possible for employers to continue testing for marijuana and address workplace safety concerns while not prying into the private lives of their employees.
In the final analysis for employers, it comes down to workplace safety and protecting the bottom line. For those reasons, drug testing and, perhaps, some screening method capable of identifying on-the-job impairment, are here to stay.
James P. Randisi, President of Randisi & Associates, Inc., has since 1999 been helping employers protect their clients, workforce, and reputation through implementation of employment screening and drug testing programs. This post does not constitute legal advice. Randisi & Associates, Inc. is not a law firm. Always contact competent employment legal counsel. To learn more about the rights of employees who test positive for marijuana, Mr. Randisi can be contacted by phone at 410.494.0232 or Email: info@randisiandassociates.com or the website at randisiandassociates.com