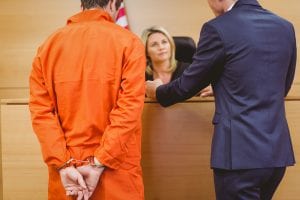 Findings from a new report from the Utah Office of the Legislative Auditor General emphasize the need to continue to perform criminal background checks. This report  shows that the state's efforts to reduce recidivism, a tendency to relapse into a previous mode of behavior especially into criminal behavior, so far have not been effective. The audit found that recidivism among low-level drug offenders increased from 29 percent to 37 percent between 2013 and 2018.
The Need for Criminal Background Checks
We believe that people in your employ will usually behave the same way they behaved in the past. There are exceptions, of course. This is why every business should follow the Equal Employment Opportunity Commission's Green Rules  when considering candidates with a criminal past. These guidelines call employers to consider:
the elapsed time between the date of the conviction and the date of a job application,
the applicant's history of work since the date of the conviction, and
the job-relatedness and business necessity of criminal behavior as it relates to the job's duties.
While there have been efforts to "ban the box" where applicants must disclose past convictions on the initial application, there is no part of the country that has banned this question altogether (you should consult competent employment legal counsel to ensure you comply with all laws in your jurisdictions to be certain). Employers, though, should run criminal background checks to see if there are any areas for concern.
Include Possible Restrictions on the Application
To avoid any confusion, employers should construct timely and accurate job descriptions  that outline any link between past criminal behavior and its relationship to the essential functions of the job. For example, there may be certain past behaviors that would make the applicant ineligible to apply for the job. If a candidate objects, employers should provide an opportunity for an individual assessment . This will allow the applicant to challenge the adverse hiring decision. Employers want to ensure they hire the correct people for each position. Managing applications of applicants with criminal backgrounds can be difficult to manage. Make sure you follow all local, state, and federal laws while also having the proper information about a person's criminal history as you make a hiring decision.
Learn More from James P. Randisi & Associates
James P. Randisi, President of Randisi & Associates, Inc., has since 1999 been helping employers protect their clients, workforce and reputation through implementation of employment screening and drug testing programs. This post does not constitute legal advice. Randisi & Associates, Inc. is not a law firm. Always contact competent employment legal counsel. Mr. Randisi can be contacted by phone at 410.494.0232 or Email: info@randisiandassociates.com or the website at randisiandassociates.com