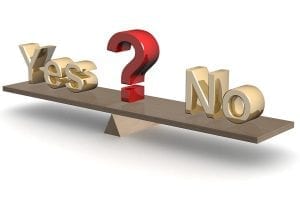 Very often we get requests to set up drug tests that include the five illegal panels: THC, Cocaine, Amphetamines, Opiates, Phencyclidine and also include legal panels, often referred to as 9 or 10 panel drug tests.
These legal panels often include two drugs, methaqualone and propoxyphene. These two drugs were included in the tests for legal panels many years ago. However, methaqualone doesn't even show as a listed drug on the  Quest Diagnostics drug test index of over 10 million drug tests. This is probably due to the fact that the drug has no longer been prescribed for many years. And, propoxyphene shows as 0.00% for the past three years on this index. See picture from the Quest Diagnostics drug test index below.
Since these two drugs are no longer used, why even consider having them included as panels in a drug test? Organizations are unnecessarily paying for panels to be included in their drug test protocol. 
As reported in many of our blog posts related to drug and alcohol testing, we always recommend testing for drugs and alcohol, where and when appropriate. Your particular state's rules and regulations should of course be consulted.
We would like to extend a free year's subscription to the HR360 service. Just send an email to info@randisiandassociates.com with the words "subscribe to HR360" in the subject line. HR360 includes these and many more features:
One username and password per company/subscriber

Step-by-step interactive guides on how to interview, hire, discipline, review and terminate employees

Employee Handbook Builder

Affordable Care Act and employee benefits guidance, including a COBRA notices generator

More time-saving, interactive tools, including a job description builder, salary benchmarking tool, performance review builder, and total compensation statement builder

More than 300 downloadable HR forms and policies

Over 100 video training modules, including sexual harassment prevention for employees

Federal-and state-required downloadable posters

Up-to-date information on your state's employment laws
Table 6. Positivity Rates by Drug Category – Urine Drug Tests

(For General U.S. Workforce, as a percentage of all such tests)

(More than 6.2 million tests from January to December 2017)

Drug Category 

2013

2014

2015

2016

2017

6-AM

0.02%

0.03%

0.04%

0.04%

0.03%

Amphetamines

0.97%

1.04%

1.11%

1.20%

1.20%

Barbiturates

0.23%

0.22%

0.22%

0.22%

0.25%

Benzodiazepines

0.74%

0.71%

0.68%

0.66%

0.61%

Cocaine

0.22%

0.24%

0.25%

0.28%

0.30%

Marijuana

2.10%

2.40%

2.40%

2.50%

2.60%

MDMA

0.00%

0.00%

0.01%

0.00%

0.01%

Methadone

0.18%

0.18%

0.18%

0.18%

0.18%

Opiates

0.46%

0.47%

0.49%

0.47%

0.39%

Oxycodones

0.88%

0.80%

0.75%

0.69%

0.61%

PCP

0.01%

0.02%

0.02%

0.01%

0.01%

Propoxyphene

0.01%

0.01%

0.00%

0.00%

0.00%