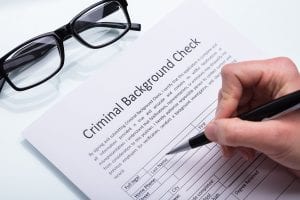 Ban-the-Box legislation covering private-sector employers has become more common in cities and states in recent years. At the beginning of this year, an ordinance in St. Louis took effect that prohibited private-sector employers with more than ten employees from asking job applicants about their criminal history during the initial job application
Understanding Ban-the-Box Policies
The Ban-the-Box movement aims to help reintegrate convicted criminals back into the workforce. The box, on initial job applications, has often been used to disqualify applicants – even when their offense has no relationship to the job's essential functions. In the aforementioned legislation, St. Louis will revoke the business license of companies that do not comply.
Should You Worry About Ban-the-Box?
For some jobs, an employer must know about a person's criminal history. For example, a person convicted of a sexual crime may be unsuitable for a job where duties include working with vulnerable members of the community. Employers should establish a clear link between a job's essential functions and which criminal convictions make a person ineligible for hire.
Employers have every right to learn about a person's past behavior – it just must come later in the process, typically after an interview has been conducted. Ban-the-Box wants employers to give all applicants a fair chance when applying, and "the box" can unfairly eliminate qualified candidates or dissuade people from applying.
To meet Ban-the-Box requirements, employers cannot inquire about the criminal history of candidates on the initial job application. Employers should ensure that their job advertisements, whether in electronic or hard copy form, do not exclude job applicants based on their history or include statements that indicate applicants with a criminal record are excluded.
Learn More from James P. Randisi & Associates
James P. Randisi, President of Randisi & Associates, Inc., has since 1999 been helping employers protect their clients, workforce and reputation through the implementation of employment screening and drug testing programs. This post does not constitute legal advice. Randisi & Associates, Inc. is not a law firm. Always contact competent employment legal counsel. Mr. Randisi can be contacted by phone at 410.494.0232 or Email: info@randisiandassociates.com or the website at randisiandassociates.com