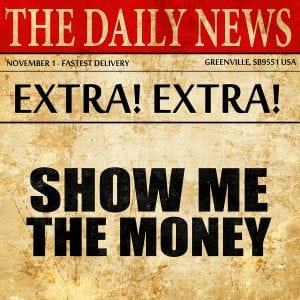 Show me the FCRA Disclosure to the applicant or else pay $100 to $1000 per claimant. Sound harsh?
The Fair Credit Reporting Act is very clear. It states a person may not procure a consumer report, or cause a consumer report to be procured, for employment purposes with respect to any consumer, unless a clear and conspicuous disclosure has been made in writing to the consumer at any time before the report is procured or caused to be procured, in a document that consists solely of the disclosure, that a consumer report may be obtained for employment purposes; and the consumer has authorized in writing the procurement of the report by that person.
The complainant alleges that Pepsi violated Section 1681b(b)(2) by procuring or causing to be procured a consumer report for employment purposes regarding Plaintiff and other class members without making the required disclosure "in a document that consists solely of the disclosure."
How does this add up to $1.9 million? Easy
Class Members of the Pepsi FCRA settlement include job applicants for whom Pepsi procured a background report for employment purposes from June 19, 2015 through Dec. 1, 2016. That comes to about 23,133 Class Members who may be entitled to payment from the Pepsi FCRA settlement. The Pepsi defendants deny any wrongdoing but agreed to settle the FCRA class action lawsuit to avoid the burden and expense of ongoing litigation. The Pepsi class action settlement was preliminarily approved on May 23, 2018.
Also, the award includes:
statutory damages;

punitive damages;

attorney's fees and costs;

interest as provided by law;

and for such other and further relief as the Court deems proper.
 Do you think that your hiring volume is too small to be noticed? Don't be so sure. Let's say an applicant finds a plaintiff attorney willing to take the case if you have conducted background checks on, let's assume, 100 people over the past two years. Do you have an extra $10,000 plus legal fees in your bank account to cover that risk? Particularly when compliance is so very easy to accomplish. Your consumer reporting agency should make the compliance process easy to do. I know we make it easy for our clients to comply. If you have any questions or wish to discuss, give us a call at 410.494.0232