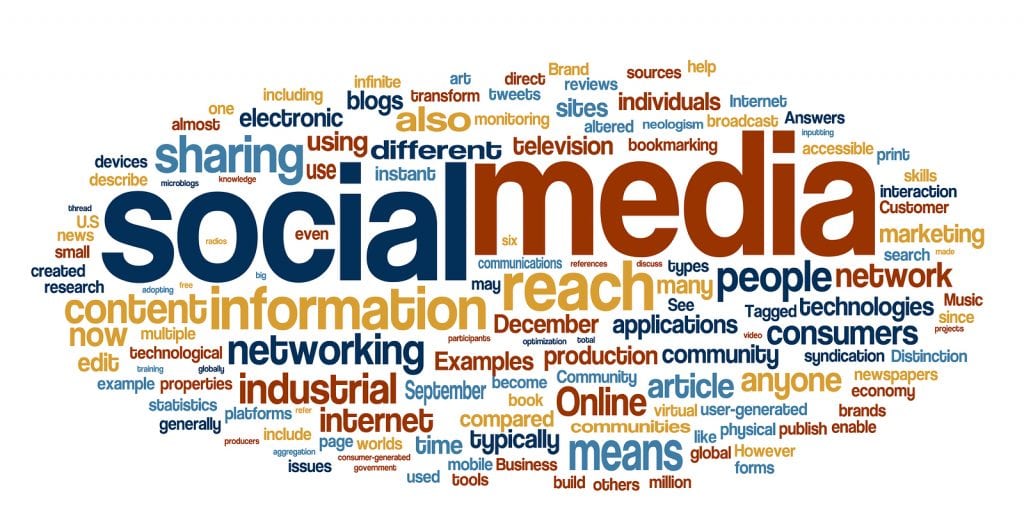 Companies continue to increase the frequency and depth of using social media web sites to find and screen job applicants. So, job seekers should be aware that information on Facebook and LinkedIn and Twitter, etc. is being viewed by prospective employers to make employment decisions.
SHRM recently released its survey  of HR professionals with the job function of employment or recruitment. Specifically this 2015 report focuses on recruitment and screening of job candidates. It also looks at trends over time, comparing the results to data from 2011 and 2013 when possible.
We have listed below some of our more important observations along with commentary about how use of social media web sites impacts the prospective employer's liability for illegal actions:
Recruiting via social media is growing with 84% of organizations using it currently. Note that government entities are at 68%.
Over one-third (36%) of organizations have disqualified a job candidate in the past year because of concerning information (e.g., illegal activity, discrepancy with application) found on a public social media profile or through an online search.
Two out of five organizations (39%) allow candidates to explain any concerning information found.
96% use LinkedIn, 66% use Facebook, 53% use Twitter.
Less than half expressed concerns about legal risks of discovering information about protected characteristics e.g. race, gender, religious affiliation.
59% indicated they had no formal or informal policy.
54% of job candidates either frequently or always include their social media profile on their resume.
44% of the time employers thought that social media provides important information about work-related performance.
28% used social media after completion of application but before the interview
20% used social media after a job interview but before a job offer.
47% did not allow candidates to explain concerning information
Now below are some of our comments about using social media in the hiring process:
In general what is overlooked in the rush to use social media background checks is a question that needs to be asked: What are the potential legal risks for employers using the Internet for employment screening?
Not Having a Policy. In the results of the survey 59% of respondents indicated they had no policy. This is extremely dangerous. If an employer uses social media searches, they should first consult their attorney in order to develop a written policy and fair and non-discriminatory procedures.
Employers should focus on objective criteria and metrics. And we recommend that employers have written job descriptions that contain the essential functions of the job, as well as the knowledge, skills, and ability required for the job. In stressing the importance of using competent legal counsel, you must realize that social networking screening ground rules can change on a moment's notice. A related issue is whether a firm is treating all applicants in a similar fashion. If employers are performing Internet searches on a hit or miss basis, with no written policy or standard approach, an applicant that is subject to adverse action as a result of such a search can potentially claim to be a victim of discrimination. With no policy, there is no consistency.
Too Much Information – Too Little Information In the survey results less than half expressed concerns about legal risks of discovering information about protected characteristics e.g. race, gender, religious affiliation. The problem is that once an employer is aware an individual is a member of a protected group, it is difficult to claim the employer can prove that the information whose use would be discriminatory was not considered when rejecting an applicant.
All hiring decisions need to be based upon information that is non-discriminatory and is a valid predictor for job performance. When using the Internet for employment screening, employers could be accused of discrimination by members of protected classes based on prohibited criteria under Title VII of the Civil Rights Act of 1964.
On the other hand, a failure to utilize all the available resources could potentially expose employers to lawsuits for negligent hiring if a victim could show that information was easily accessible online that could have prevented hiring a person that was dishonest, unfit, dangerous, and unqualified, and it was foreseeable that some harm could occur. In other words, employers that do NOT use such web sites can potentially be sued for not exercising due diligence. For example, if a simple web search may have revealed that the applicant belongs to a group or has written blogs that approve of inappropriate relationships with children, that employer could be at risk for a lawsuit by failing to go on a computer and locate the material.
Credibility, Accuracy & Authenticity Issues
Another issue is whether information found on the Internet about job applicants is even credible, accurate, or authentic. When using Internet for employment screening, how do employers know for sure what is "real" on the Internet? How do employers know that the "name" they found is their applicant's name? They don't.
"Computer Twins" & "Cyber-Slamming"
In the survey results only two out of five organizations (39%) allow candidates to explain any concerning information found. Have they considered "Computer Twins" and "Cyber-Slamming." With the current population in America reaching more than 300 million, and with the earth's population reaching more than 7 billion, most people have "computer twins," people with the same names and even a similar date of birth. There is also the question of how to even know for sure the applicant actually wrote the item or authorized its posting. Or is the negative information a case of "Cyber-Slamming"?
For example, with practically no time or effort and at no cost, anyone can set up a blog masquerading as someone else and say anything they want. Short of filing a lawsuit against the Internet Service Provider (ISP) that hosts the blog in order to obtain records showing the unique IP address of the computer, it is nearly impossible to trace down the person who actually posted the item. Even armed with the IP address, it is extremely difficult as a practical matter to then associate that IP address with a specified account or address, which may even require second lawsuit.
Employers need to be careful that the site they are looking at actually refers to the applicant. In other words, if negative information about a candidate is found on the Internet or a social networking site, how is the employer supposed to verify that the information is accurate, up-to-date, authentic, and if it even belongs to or applies to the candidate in question?
Privacy Issues in a Brave New Online World
A significant issue with using the Internet to screen applicants is the issue of privacy. However, contrary to popular opinion, there are strong arguments that everything online is not necessarily "fair game" for employers. The argument in favor of privacy rights on social media sites is buttressed by the fact that in order to enter some social networking sites, a user must agree to "terms of use" and to get details of another site member, the new user must set up their own account. Also, "terms of use" on many social media websites typically do not allow "commercial" uses, which can include screening candidates. Until the courts sort this out one thing does seem certain: If an employer uses subterfuge, such as creating a fake online identity to penetrate a social network site, the privacy line has probably been crossed.
Requiring Applicants to Provide Social Media Passwords
Unless an applicant is applying for a position that requires a security clearance, or public safety is involved such as law enforcement, employers need to be very careful in asking an applicant for their Facebook or other social media password. It is difficult to see how turning over such information is voluntary in the context of a job interview, where the choice is to hand it over or not get the job. If a lawsuit is filed, an applicant can allege an invasion of privacy. The employer would then have the burden to demonstrate both that such a request was justified, and that a less intrusive means to make the employment decision was not available, a difficult standard for an employer to meet.
What is "Fair Game" on the Internet? The Dangers of Pre-Texting and Social Engineering
Employers should not simply assume that anything on the web is "fair game" and freely available without consequence. One area where an employer would be flirting with particular trouble is if information from Facebook is obtained by manipulating the sites. This could be done by creating multiple identities or by using "pretexting," which can include pretending to be someone else or something you are not.
Are you asking applicants for passwords? Many states have laws forbidding asking applicants for passwords to their social media accounts.
Almost 48% of respondents conduct their social media search before a job offer is extended. The employer should have ongoing and documented training on how to avoid discriminatory hiring practices. For legal protection, the most conservative approach is to perform a social media search only after consent from the job applicant and a job offer is made contingent upon completion of a background check that is satisfactory to the employer. As a general rule, the later in the hiring process social media searches are used the less open an employer may be to suggestions that information viewed online was used in a discriminatory way. The later sensitive information is obtained, the less likely it is an employer can be accused of using prohibited criteria in employee selection.
Be Consistent. A best practice is for employers to standardize their processes to the extent possible for each position, so that similarly situated people are treated in a similar fashion. The general approach and methodology should be standardized so that no one is singled out for special treatment.
Establish in-house expertise.   Employers should also consider the use of a person in-house not connected to hiring decisions to review social media sites in order to ensure impermissible or discriminatory information is not given to decision makers. The in-house reviewer should also have training in the non- discriminatory use of online information, knowledge of the job description, and use objective methods that are the same for all job candidates for each type of position. That way, only permissible information is transmitted to the person making the decision. The person in-house conducting the review is on the other side of an "ethics" wall from any decision maker and helps prevent allegations that impermissible information was used in the hiring process.  An employer may also consider having the person in charge of social media searches contact an applicant about any negative or derogatory information before passing it on to the decision makers. Although not required by law, it is a practice worth considering.