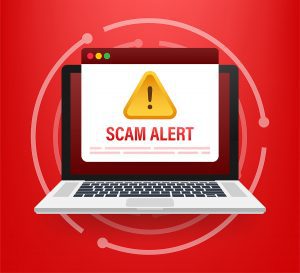 Earlier this month, we came across an eye-opening article written by Brian Krebs on an employment scam to get confidential identifying information. It is an increasingly common LinkedIn employment scam. There are over 196 million active LinkedIn users in North America alone, and any one of them could be impacted by this scam or a similar hoax. As such, let's take a look at this scam and what you can do to protect yourself online.
What made this scam so effective initially is that it was veiled in complete legitimacy. Essentially, job openings for a legitimate consulting firm, Geosyntec Consultants, started to appear on LinkedIn. Over 100 individuals were interested in the positions and ended up applying. After submitting their application, they were encouraged to email Troy Gwin, who fills the role of Senior Recruiter at Geosyntec. So far, this process seems completely airtight and legitimate. As it turns out, these applicants were actually being directed to a Gmail account that was not associated with Gwin or Geosyntec in any way. After an exceptionally brief interview process, applicants were then offered lucrative positions. From there, the scammers shifted their attention to "formalizing" the new hire with personal information like direct deposit details and driver's license information.
Thankfully, this scam was shut down before any massive damages took place, but that isn't always the case. Employment scams are becoming increasingly common and increasingly effective, with 16,012 scams (and $59 million of damages) taking place in 2020 alone.  LinkedIn reports that 98.4% of these types of scams are detected and banished from the platform, but you should always be on the lookout for the 1.6% that slip through the cracks.
Krebs' article wraps up with these tips from the FBI we can all implement to steer clear of employment scams:
Interviews are not conducted in person or through a secure video call
Potential employers contact victims through non-company email domains and teleconference applications
Potential employers require employees to purchase start-up equipment from the company
Potential employers require employees to pay upfront for background investigations or screenings
Potential employers request credit card information
Potential employers send an employment contract to physically sign asking for PII
Job postings appear on job boards, but not on the companies' websites
Recruiters or managers do not have profiles on the job board, or the profiles do not seem to fit their roles
James P. Randisi, President of Randisi & Associates, Inc., has since 1999 been helping employers protect their clients, workforce and reputation through implementation employment screening and drug testing programs. This post does not constitute legal advice. Randisi & Associates, Inc. is not a law firm. Always contact competent employment legal counsel. Mr. Randisi can be contacted by phone at 410.494.0232 or email: info@randisiandassociates.com or the website at randisiandassociates.com