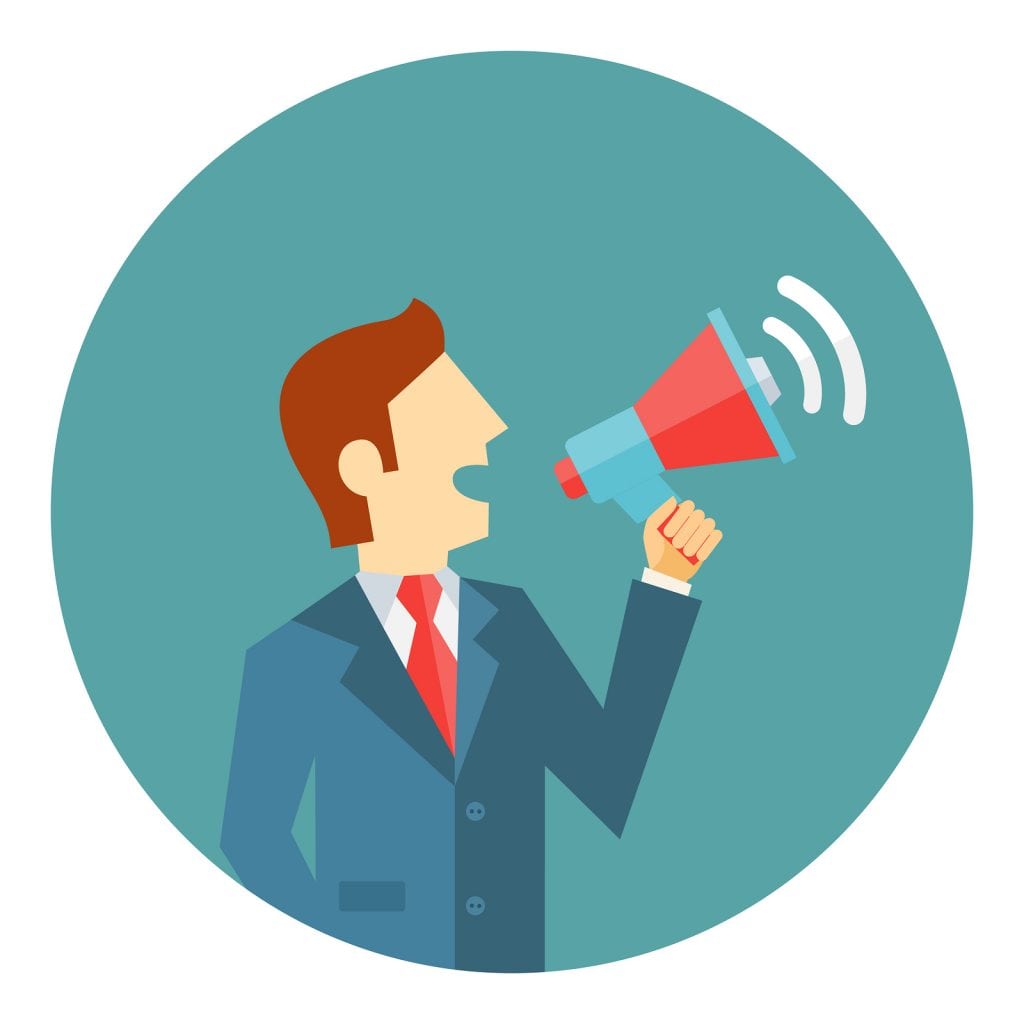 Yes, it's easy to win in this game of suing employers for violations of the Fair Credit Reporting Act (FCRA). Why is it so easy? Many companies, even large companies (just see list below), fail to comply with basic requirements of the Fair Credit Reporting Act. These requirements apply when an employer is ordering consumer reports on a consumer, otherwise known as the applicant.
Why are the lawsuits becoming a common occurrence?  Read our post at  Plaintiff lawyers are discovering this is a fertile area for lawsuits. The area of attack is a company's lack of compliance with required consent, disclosures and adverse action steps in the FCRA as it relates to the hiring process.
Why are plaintiff attorneys interested? Turns out the FCRA allows for minimum statutory damages of $100 to $1000 for willful violations. This is a class action-friendly remedy because actual damage awards for negligent violations include attorney fees to a successful plaintiff.
Are these requirements burdensome? We don't think so. Our software makes it very easy. These requirements are in fact fairly straight forward:
Provide a conspicuous written disclosure
Obtain a written authorization
Follow adverse action requirements if you use any of the information provided by a consumer reporting agency
So here is a list of companies who have recently been sued:
Whole Foods Hit With Illegal Background Check Class Action
Before a company performs a background check on individuals for employment purposes, it "is required to disclose to its employees — in a document that consists solely of the disclosure — that it may obtain a consumer report on them for employment purposes."
The plaintiff claims that Whole Foods failed to follow this requirement.
In addition, the plaintiff alleges in his class action lawsuit that Whole Foods "unlawfully inserted liability release provisions into forms purporting to grant [Whole Foods] authority to obtain and use consumer report information for employment purposes."
However, this practice was also allegedly in violation of the "plain language of the FCRA," which requires "that forms granting the authority to access and use consumer report information for employment purposes be 'stand-alone forms' and not include any additional agreements."
The plaintiff  is charging Whole Foods with violating the FCRA by failing to make proper disclosure and failing to obtain proper authorization of the pending background checks.
Uber Hit With Illegal Background Check Class Action Lawsuit
Uber Technologies was hit with a class action lawsuit alleging it performed illegal background checks and violated federal law when it checks on drivers.
Uber along with its subsidiary Rasier, LLC and Hirease, LLC, a company that performs background checks, was hit with the illegal background check class action lawsuit in California federal court. The plaintiff alleges that they violated the Fair Credit Reporting Act as well as credit reporting laws in both California and Massachusetts.
The plaintiff says he received an email from "uberreports@hireease.com" saying that because of information from a consumer report from Hireease, Rasier was "unable to further consider" his proposal to become an Uber X driver. The email said that he had received a copy of the report "'in accordance with the Fair Credit Reporting Act,'" but the Boston cabdriver says that this was not the case.
In addition to not receiving a copy of the consumer report, he also did not receive a "pre-adverse action notice," giving him a chance to explain the contents of the consumer report in accordance with the FCRA, the Uber class action lawsuit states.
Home Depot Hit with Employee Background Check Class Action Lawsuit
Home Depot Inc. faces a potential class action lawsuit for allegedly running credit reports and background checks without notifying employees and job applicants. The home improvement company also allegedly failed to give current and potential employees copies of the credit and background reports before taking actions against them based on the outcome of these reports, thus violating the Fair Credit Reporting Act (FCRA).The Home Depot class action lawsuit was filed at a Georgia federal court by Texas resident Trent Henderson on behalf of himself and other potential class members.
"Home Depot did not provide the plaintiff with a copy of any consumer report that Home Depot had obtained or a written description of his rights under the FCRA, whether prior to or after notifying him of its decision not to hire him," the class action lawsuit says. His complaint goes on to state that Home Depot routinely refuses to release copies of consumer reports or provide notice of these reports to employees and job applicants.
Additionally, the class action lawsuit also seeks to address how Home Depot violated FCRA rules through its application agreement prompt. Nowhere in the terms and disclosures provided by Home Depot's online application does it use the term consumer report or indicate to an applicant that Home Depot may search for personal information from consumer report agencies.
FCRA Class Action Lawsuit Filed Against Pizza Hut
The lawsuit against Pizza Hut alleges that Defendants have unlawfully inserted a liability release provision into a form purporting to grant Defendants the authority to obtain and use consumer report information for employment purposes. The FCRA prohibits this practice and requires forms granting the authority to access and use consumer report information for employment purposes to be stand-alone forms, and not include any additional information or agreements. Defendants' decision to include liability release provisions in their authorization forms is contrary to the plain language of the statute and unambiguous regulatory guidance from the Federal Trade Commission ("FTC"), which states "The inclusion of such a [liability] waiver in a disclosure form will violate . . . the FCRA, which requires that a disclosure consist 'solely' of the disclosure that a consumer report may be obtained for employment purposes." Letter from William Haynes, Attorney, Div. of Credit Practices, Fed. Trade Comm'n, to Richard W. Hauxwell, CEO, Accufax Div. (June 12, 1998).
Does your application resemble this? Pizza Hut One page Application 02-2015 Alberto Rivera lawsuit
 Another FCRA Class Action Lawsuit Crafted Against Michaels
Lead plaintiff, a California resident, alleged in her class action lawsuit that she completed an online application with Michaels in January of last year. Plaintiff alleges that as a result, Michaels obtained a credit report on her. However, she says that Michaels' online application contains so much extra information it did not adequately notify her that the company would obtain her credit report.
The plaintiff argues that Michaels violated the Fair Credit Reporting Act (FCRA) by burying notice that the company would obtain a credit report in the job application. "Defendant's FCRA disclosure and authorization are embedded within an online employment application which appears as one long continuous Web page that applicants fill out, and which contains a liability release, among reams of other extraneous information," the Michaels class action lawsuit alleges.
"Although the disclosure and the authorization may be combined in a single document, the FTC [Federal Trade Commission] has warned that the form should not include any extraneous information or be part of another document," according to the FCRA class action lawsuit. "For example," the plaintiff continues, "in response to an inquiry as to whether the disclosure may be set forth within an application for employment or whether it must be included in a separate document, the FTC stated: 'The disclosure may not be part of an employment application because the language is intended to ensure that it appears conspicuously in a document not encumbered by any other information. The reason for requiring that the disclosure be in a stand-alone document is to prevent consumers from being distracted by other information side-by-side within the disclosure.'"
Lawsuit: Paramount Illegally Obtains Applicants' Credit Reports
Paramount Pictures Corporation was hit with a class action lawsuit, alleging that it improperly performed consumer reports for the purpose of employment in violation of federal law. The California resident and plaintiff filed the class action lawsuit against Paramount in a California federal court on Jan. 7, alleging the film production company violated the Fair Credit Reporting Act when it obtained a consumer report about him illegally.
Plaintiff alleges that Paramount violated the Fair Credit Reporting Act by not disclosing and obtaining consent from the employee or potential employee to obtain the credit report. Plaintiff further alleges that on his job application it stated: "I authorize the reference listed above, as well as other individuals whom Paramount contacts, to provide Paramount with any and all information concerning my previous employment and any other pertinent information. Further, I release all parties and persons from all liability from any damages that may result from furnishing such information to Paramount as well as from any use or disclosure of such information by Paramount of any of its agents, employees  or representatives."
Plaintiff alleges in his class action lawsuit that Paramount used this language as permission to obtain a credit report about him, which he says is a in violation of the Fair Credit Reporting Act.