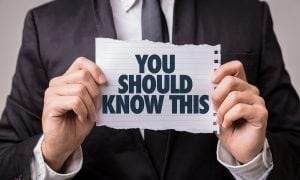 Substance abuse in times of national crises increases. An opinion shared by many. While that seems logical, it is important to have facts to support the opinion.
Fortunately, a recent White Paper Increased drug abuse after COVID 19 Crisis OS-CCG_DTinCovidArticle_v3 recently issued by Bill Current from Current Consulting Group, in association with OraSure Technologies, Inc. provides those facts. Bill Current is the author of "Why Drug Testing: Updated and Expanded for 2020," as well as 9 other books on substance-related issues. He founded the Current Consulting Group in 1998 and it has become the number one recognized brand name in compliance, business development, and operations consulting in the drug testing industry.
Events surrounding the country's response to the COVID-19 virus spread can create a situation similar to post-traumatic stress disorder in people (PTSD). And, as the article states, many studies have conclusively found that PTSD can initiate drug abuse and drug dependence and can cause recovering drug abusers to relapse.
From the Article:
Prior to the COVID-19 pandemic, drug abuse in the United States was already on the rise.
"U.S. sales of alcoholic beverages rose 55% in the week ending March 21, according to market research firm Nielsen."
Because some states have declared marijuana "essential" medicine during the pandemic, sales of legal marijuana are, in some cases, outpacing booze. Cannabis e-commerce platform Jane Technologies reported in March that average store revenue is up 52% to 130% compared with sales in January 2020. New on-line buyers have increased 142%.
Additionally, there is clearly some overlap between the list of essential occupations and industries and the lists of industries with higher levels of substance abuse, increased positive drug test results, and workplace accidents. Now we have a perfect storm in the making and employers must be vigilant.
Why is that important for employers? Employees abusing drugs or alcohol can cause the employer to lose money. They are involved in more accidents and time-off work. They use the employer's health insurance program more often. And, they can injure other members of the workforce or the public.
What can employers do? Employers can not only maintain their drug and alcohol testing program but consider increasing efforts to test for drugs and alcohol. We can assist with these efforts.
The article contains a summary of several types of drug testing specimen alternatives. We can help with the following two types, as listed in the article:
Lab-Based Urine Testing – For more than 30 years, lab-based urine testing has been the most common drug testing method. Currently, many laboratories continue to offer urine drug testing services and when essential support services, such as specimen collections at facilities away from the workplace, can be arranged, this testing method remains a viable option during the COVID-19 pandemic. However, there are reports that it is challenging to find collection sites that are open for urine collections while other facilities are simply not available.
Lab-Based Oral Fluid Testing – Recently endorsed by the federal government, lab-based oral fluid testing eliminates some challenges employers are experiencing with urine specimen programs. Oral fluid collections, for example, do not require the use of an off-site collection facility. As employers encounter more and more collection facilities that are closed, have reduced hours of operation, or are unable to offer urine collections at this time, an on-site oral fluid collection conducted by a trained employee is a viable alternative.