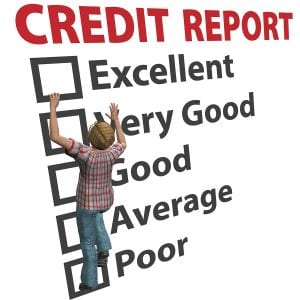 When it comes to screening your employees, freelancers and contract workers, there are many decisions that you must make. How can you ensure that you are both obeying the law and doing your duty to protect your employees and clients? One recent article on credit checks shows how to properly use credit checks to weigh whether or not you would like to hire the prospective applicant.
Pre-employment credit checks are a regular part of the hiring process, but once you get the information, you need to know how to properly interpret it. About 30% of employers perform these credit checks. They typically include the items mentioned in this article which include their current debt load, payment history, information in the public record regarding judgments and bankruptcies, addresses and past and current employers. In general, the most important parts of these credit checks include things like the number of collections, the number of delinquent and late accounts and the length of credit history.
Why should you look at credit checks for your employees? They are particularly critical when employees will be handling money or responsible for accounting. While you cannot be sure that an employee will not commit white-collar crimes solely based on a credit check, it can help you to judge their standing and give you a better look at their employment history.
The Fair Credit Reporting Act requires you to get consent before you pull a pre-employment credit check, and also inform the employee if you will be factoring the information on it into your hiring decision. In some states, like California, you can only pull a credit report for specific situations, like people who will be handling more than $10,000 in a workday.
While credit checks are more common in pre-employment screening for traditional employees, we suggest also exploring them for freelancers and contractors.
It is your responsibility to ensure that independent contractors are good representatives of you and your brand and acting in your best interest. If the freelancer you hire harms one of your clients, you could be the one held liable. Make sure that you obey all state and federal laws and give notice that employment is conditional, a background check and criminal check will be conducted and a credit report will also be pulled.
Remember that credit checks are only one piece of the puzzle, and many young employees will have higher levels of debt and shorter credit history. Past events, like a bankruptcy 20 years ago, should also be weighed differently than more recent ones.
James P. Randisi, President of Randisi & Associates, Inc., has since 1999 been helping employers protect their clients, workforce and reputation through implementation of employment screening and drug testing programs. This post does not constitute legal advice. Randisi & Associates, Inc. is not a law firm. Always contact competent employment legal counsel. Mr. Randisi can be contacted by phone at 410.494.0232 or Email: info@randisiandassociates.com or the website at randisiandassociates.com