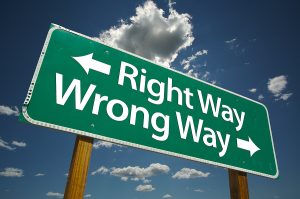 A recent FTC lawsuit against two San Diego based consumer reporting agencies shows there is a right way and a wrong way to deliver background checks. insists on FCRA compliance and transparency from background report providers.
The companies sell consumer background reports through their Instant Checkmate and TruthFinder websites. The FTC says they assemble and merge information they get from other data brokers. Their reports usually include phone numbers, addresses, relatives, arrest and criminal records, social media profiles, and more.
According to the FTC, by providing background reports that they expected would be used to determine eligibility for employment or housing, the companies qualified as "consumer reporting agencies" (CRAs), subject to the FCRA.
The complaint alleges they violated the FCRA in multiple ways, including:
failing to maintain reasonable procedures to ensure that users of their reports had permissible purposes for accessing them,
failing to follow reasonable procedures to assure maximum possible accuracy for their reports, and
failing to provide FCRA-mandated "User Notices" outlining important consumer protections.
Have you seen websites with these characteristics:
The companies deceptively promoted their reports, including with false claims in ads that a searched-for person had a criminal or arrest record. For example, if someone searched for the name "John Smith" using the search engines Google or Bing, they might get an ad saying, "Check John Smith's Arrests," with a link to the company websites.
If someone searched for a name on the their website before buying a subscription, the site delivered statements like, "The arrest records sections of your report WILL SHOW arrest or conviction records associated with the name [John Smith]." (Their emphasis, not ours.) The FTC says that often, when consumers went on to purchase reports after seeing these ads, they found the reports didn't contain criminal or arrest records or contained only non-criminal traffic violations.
For example, the complaint alleges the companies promoted their reports as highly accurate but made no effort to verify the information they got from their vendors — who explicitly said they were providing their data as-is and weren't warranting its accuracy.
Together, the settling companies are subject to a $5.8 million civil penalty.
Businesses that sell information about consumers, such as background reports, must take reasonable measures to prevent the reports from being used to determine consumers' eligibility for employment, housing, credit, insurance, or similar benefits. These measures could include, for example:
Require users to certify that they won't use the business's products and services for screening employees or tenants, lending money, underwriting insurance, or otherwise weighing eligibility to complete some type of transaction.
Implement controls to detect and prevent the use of the business's products and services for FCRA-covered purposes.
We at Randisi & Associates, Inc. take our responsibilities under the Fair Credit Reporting Act seriously. We have written previously here about the process and why results just cannot be instantaneous if we do things right.
FCRA compliance guidance is at What Employment Background Screening Companies Need to Know About the Fair Credit Reporting Act and What Tenant Background Screening Companies Need to Know About the Fair Credit Reporting Act.
James P. Randisi, President of Randisi & Associates, Inc., has been helping employers protect their clients, workforce and reputation through implementation of employment screening and drug testing programs since 1999. This post does not constitute legal advice. Randisi & Associates, Inc. is not a law firm. Always contact competent employment legal counsel. Mr. Randisi can be contacted by phone at 410.494.0232 or Email: info@randisiandassociates.com or the website at randisiandassociates.com