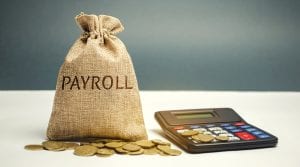 Many states have been restricting a prospective employer's use of pay history to verify prior employment wages.
There is now a split amongst federal appellate courts concerning how a prior employer can consider the use of pay history when setting wages under the Federal Equal Pay Act. The law firm of Lipsky Lowe has an article  summarizing this Act.
In a recent action by the Society for Human Resource Management (SHRM) SHRM has asked the U.S. Supreme Court to resolve a split among federal appellate courts over whether, and in what ways, employers can take prior pay into account when setting wages under the federal Equal Pay Act.
From the SHRM Amicus Brief "SHRM thus joins the Petitioner in asking the Court to grant certiorari to resolve a significant circuit split and to create a sensible, uniform view on whether employers, consistent with the Equal Pay Act, can ever consider prior salary in setting pay."
Further from the Amicus Brief "The degree of market competition, the level of product demand, and industry characteristics all influence compensation and benefits philosophy. An organization is likely to use various strategies in approaching pay. For example, for critical jobs and competencies, the organization may decide to lead the competition in compensation, while in other areas the organization may decide simply to match what competitors are paying their employees. SHRM's expertise in human resources practices provides it with perspectives on hiring and pay-setting practices and insights into why employers sometimes do—and sometimes don't—consider an applicant or employee's prior salary. These kinds of practical business realities are what the Ninth Circuit's academic analysis studiously ignores."
One other important reason to verify prior history is to evaluate the applicant's honesty in completing a company's application documents. We have a previous blog about verifying prior history that lists our arguments. In general, we believe people will behave for their current employer as they have behaved for prior employers. It makes good sense to perform due diligence in assuring that the individual you are about to consider bringing into your workforce has exhibited the capabilities, titles and responsibility alleged on your application. This verification would an attempt to confirm salary history.
We believe that if an individual is going to falsify your company hiring documents that same individual wouldn't hesitate to falsify your company documents once in your employ. Again, we believe people will behave in the future as they have in the past. Why not take the time to verify what you are being told on your application. If there is a falsification, you can rest assure that person, if hired, would continue the falsifications.
And, conducting prior-employment verification with a past employer enables the tort of negligent referral against that prior employer if in fact the prior employer withheld truthful and factual information related to the individual's behavior while in their employ.
James P. Randisi, President of Randisi & Associates, Inc., has since 1999 been helping employers protect their clients, workforce and reputation through implementation of employment screening and drug testing programs. This post does not constitute legal advice. Randisi & Associates, Inc. is not a law firm. Always contact competent employment legal counsel. Mr. Randisi can be contacted by phone at 410.494.0232 or Email: info@randisiandassociates.com or the website at randisiandassociates.com.